Sunday is Family Day and we'll be having lunch at my Grandmother's house since it's my Aunt's Birthday.
So today I just dressed up casually.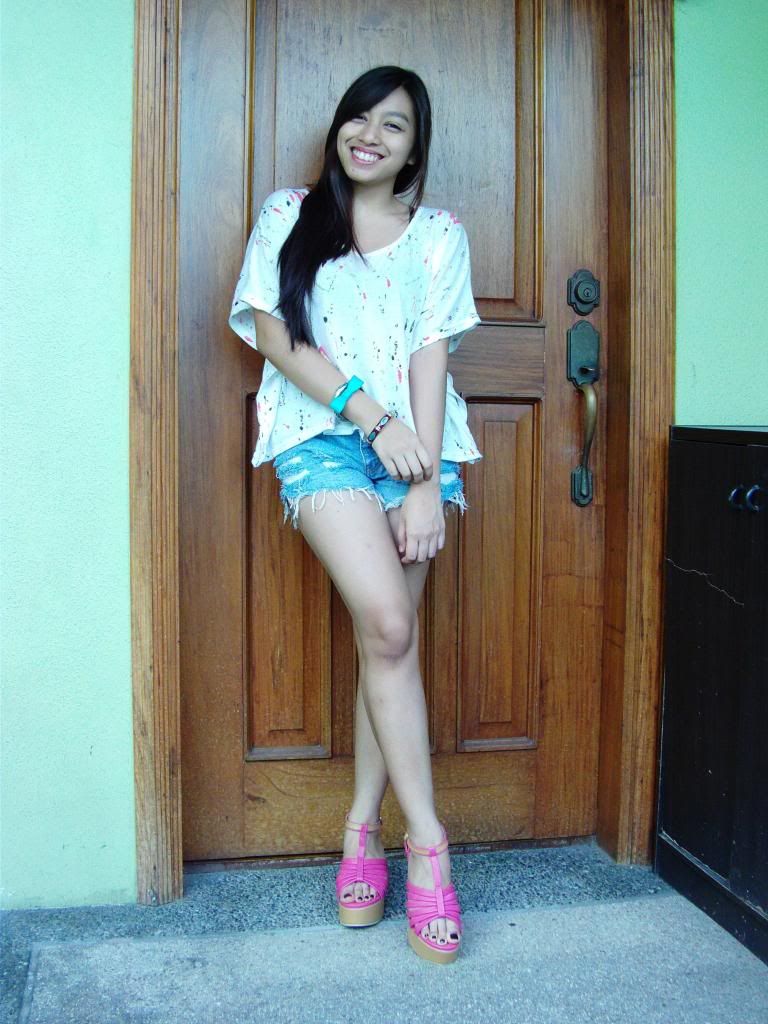 Splash of Paint Top from Ferocetti Shop, Distressed shorts from Kang Shorts, Pink Wedges from Jellybean and Bangles from Singapore.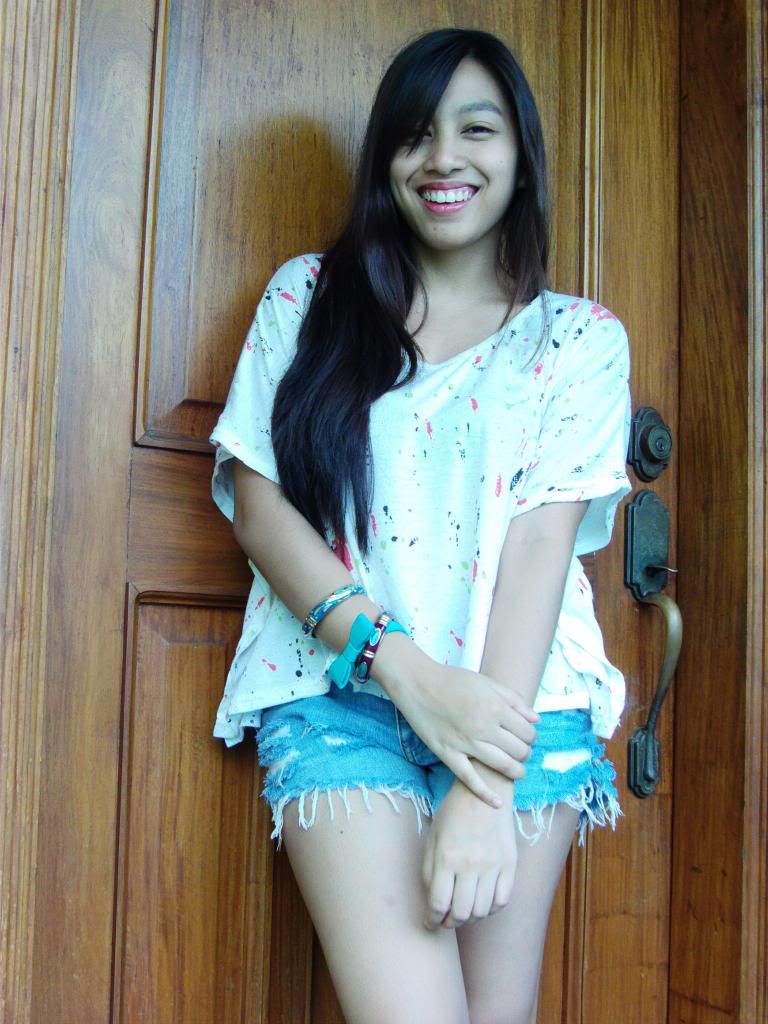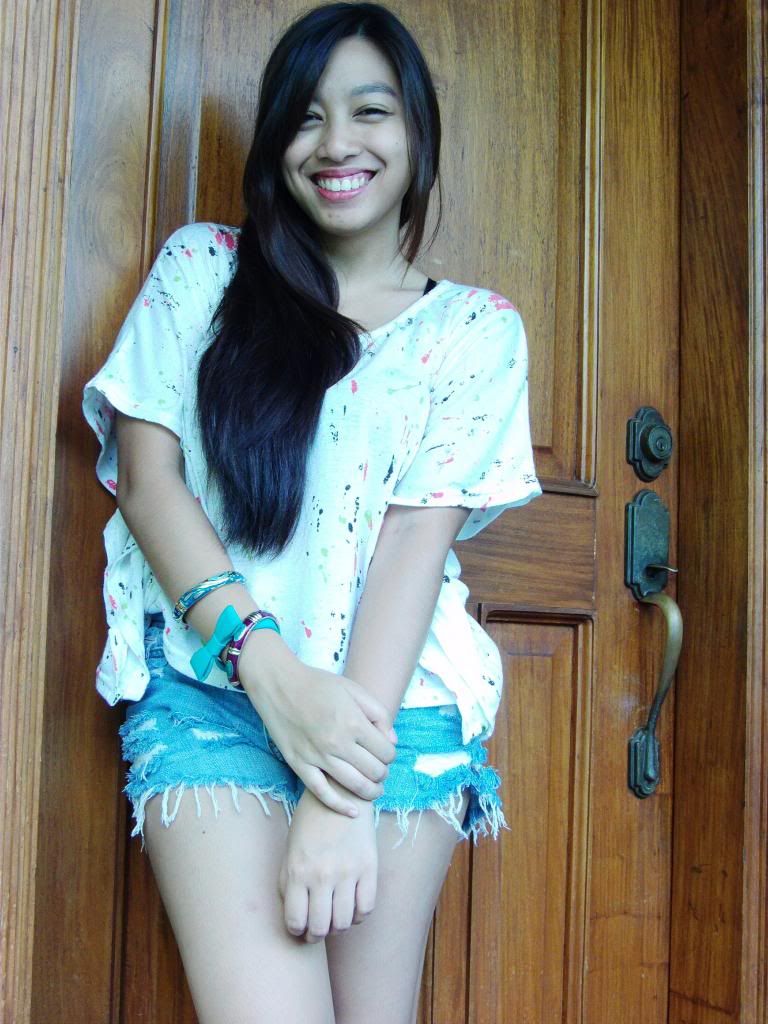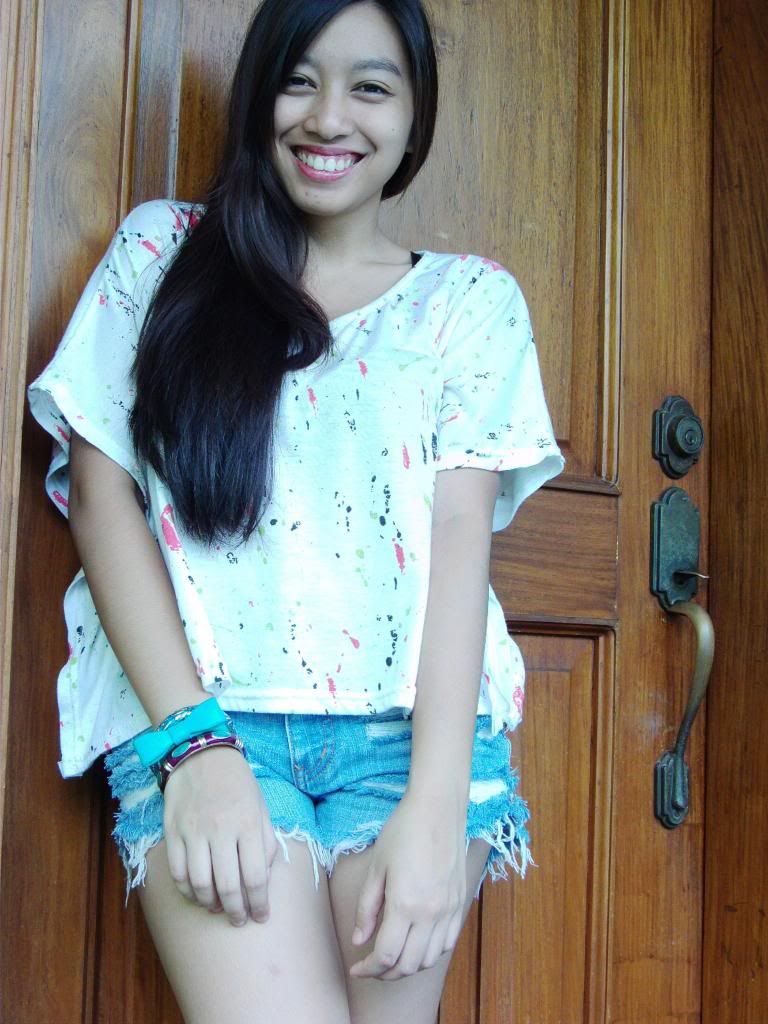 Since I'll be pigging out, I wore something comfortable.
I wore an oversized top similar to the top I wore
here.
I matched it with my overused distressed shorts, forgive me I just love wearing them. Haha.
Just added a few bangles and Pink and Nude Wedges to complete the look.
What do you think about my look?
Love Love, Denise <3