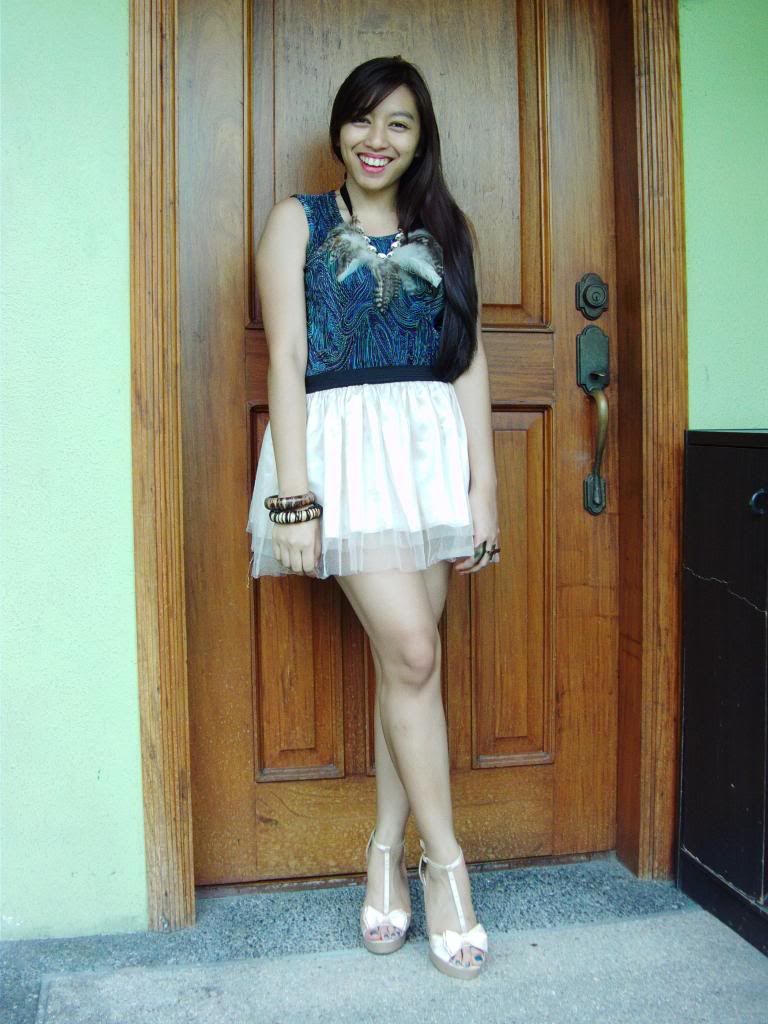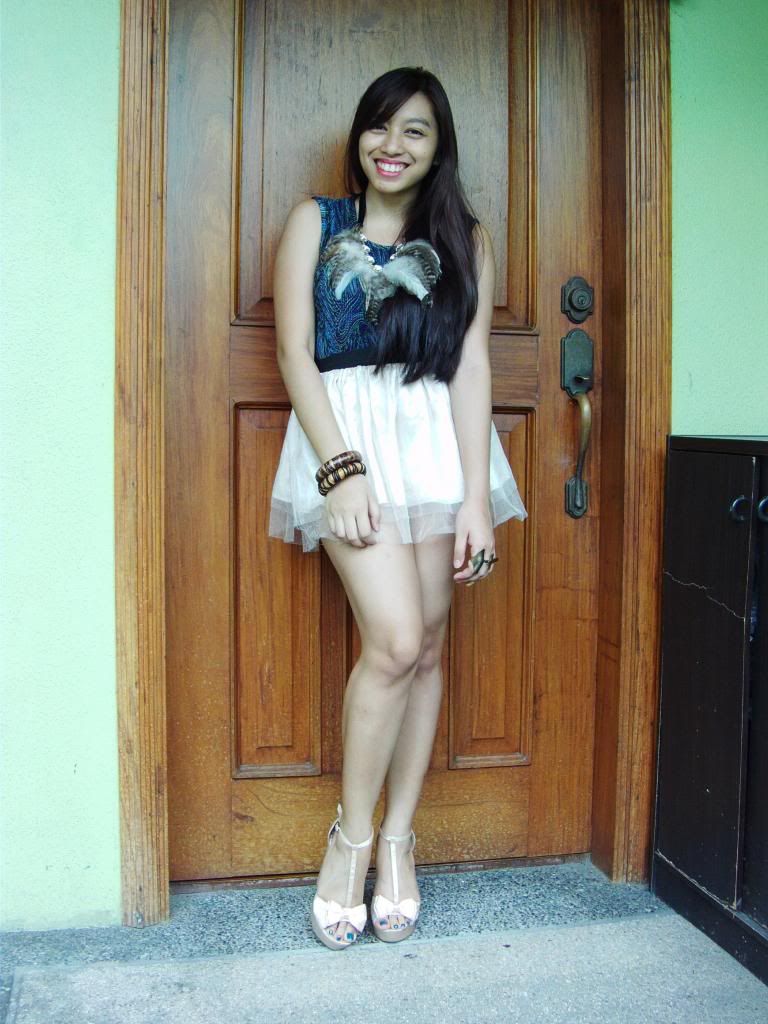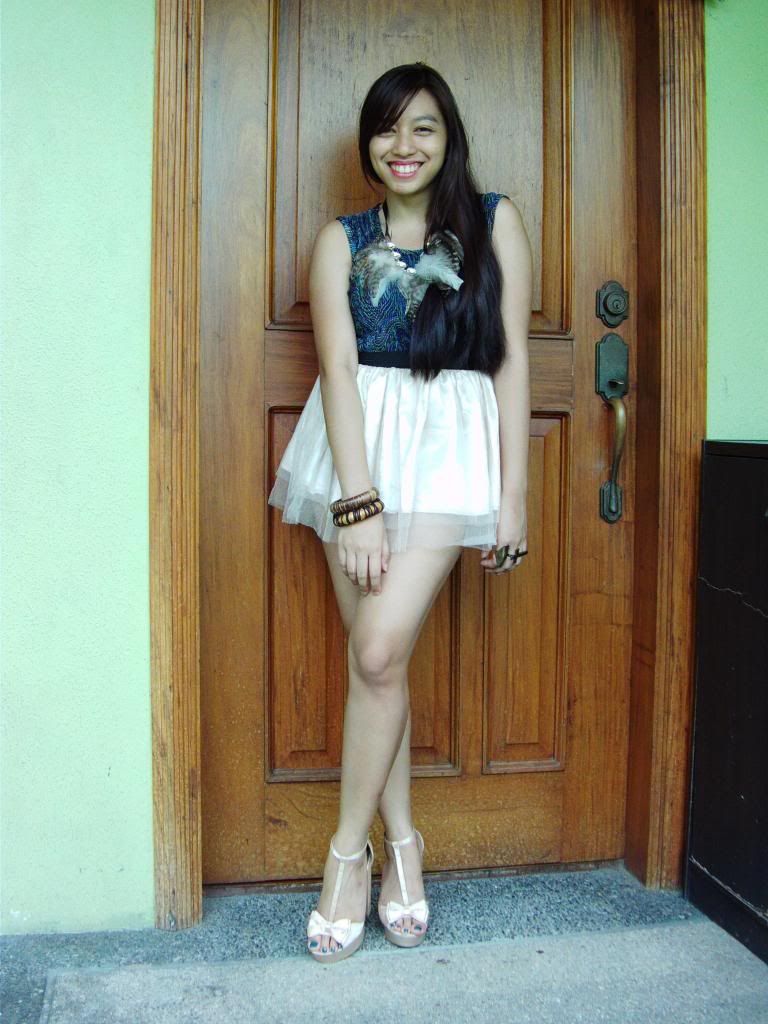 Top from Grandma (Vintage), Tutu Skirt and Feather Necklace from Ferocetti Shop, Platforms from Forever 21 and Accessories from Bazaars.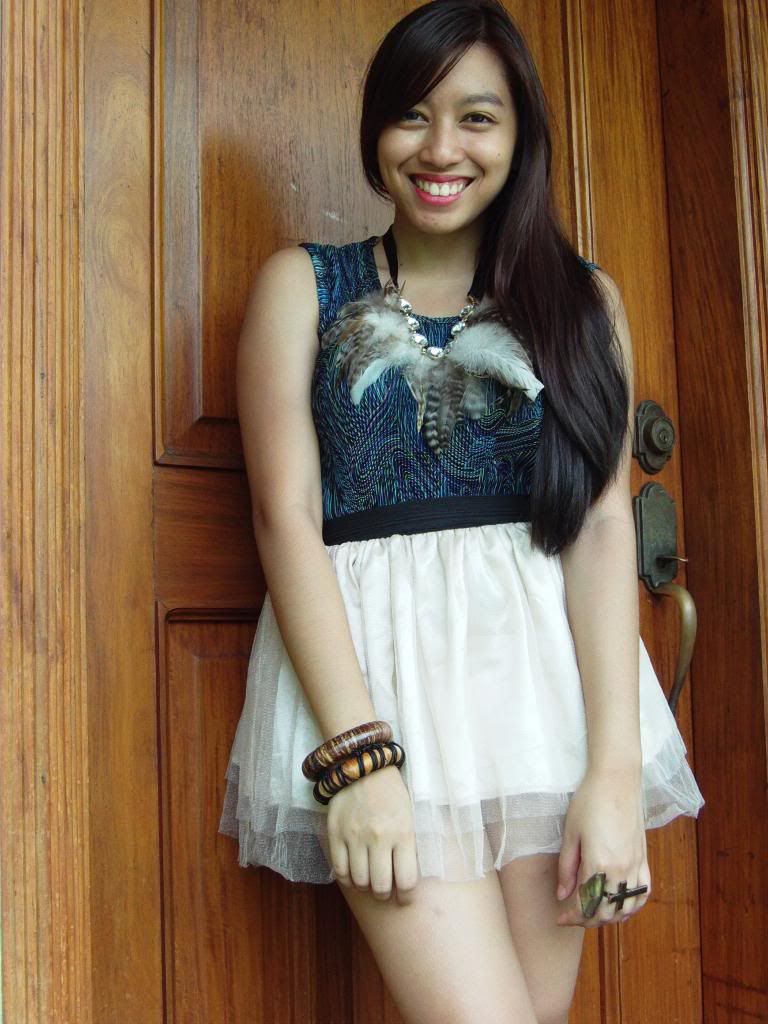 It's been a while since my last post. I haven't been updating and posting.
Actually I haven't been updating all my social networking sites. I have been busy, sick and lazy. Huhuhu.
I just had time today to blog. At last! Hahaha.
Anyway, my outfit post for today is entitled
"Repeat"
since I have worn this top and skirt in previous blog posts
here
and
here
.
I just wanted to prove that wearing clothes more than once is not a crime.
In fact you can wear it a zillion times if you want, you just have to style it differently, accessorize and have fun with it.
What do you think?
Love Love, Denise <3