It's been a while since my last post.
Been bumming around the house this past few weeks, too lazy to get up, go out, take pictures and blog.
Hahaha. Forgive my laziness. Oh nose!
Anyway, I'm back! Here's my OOTD for today:
Splash of Paint Top from Ferocetti Shop, Skulls Distressed and Studded Shorts from Kang Shorts, Studded Necklaces and Rings from Bazaar, Watch from Swatch and Heels from Primadonna.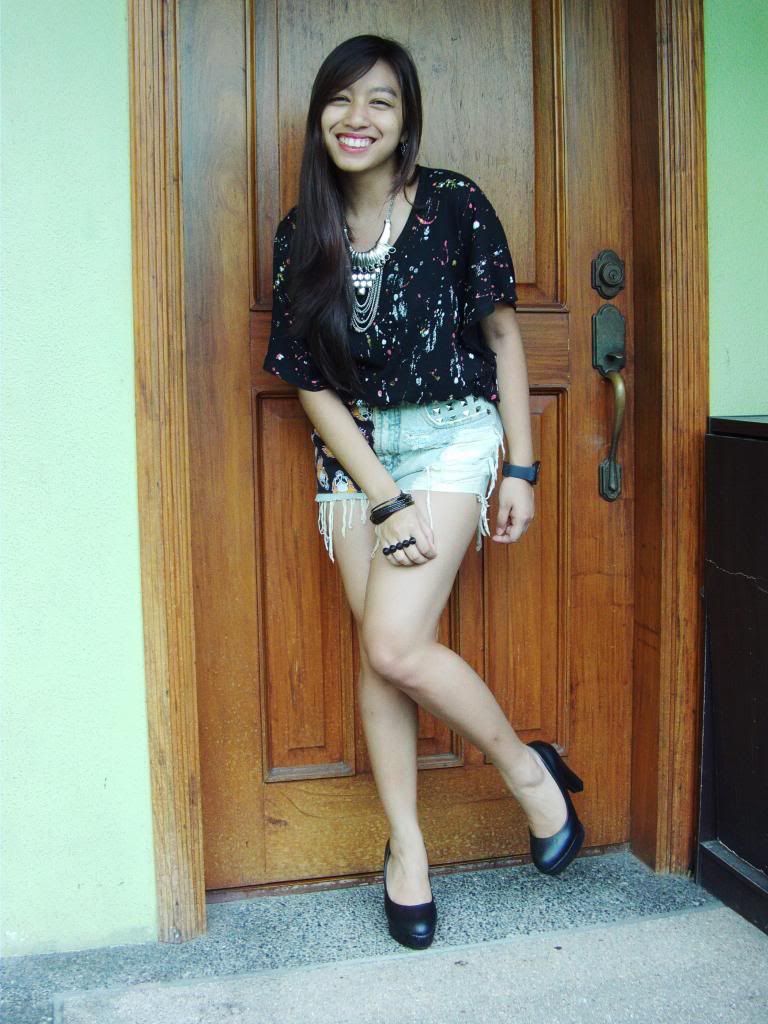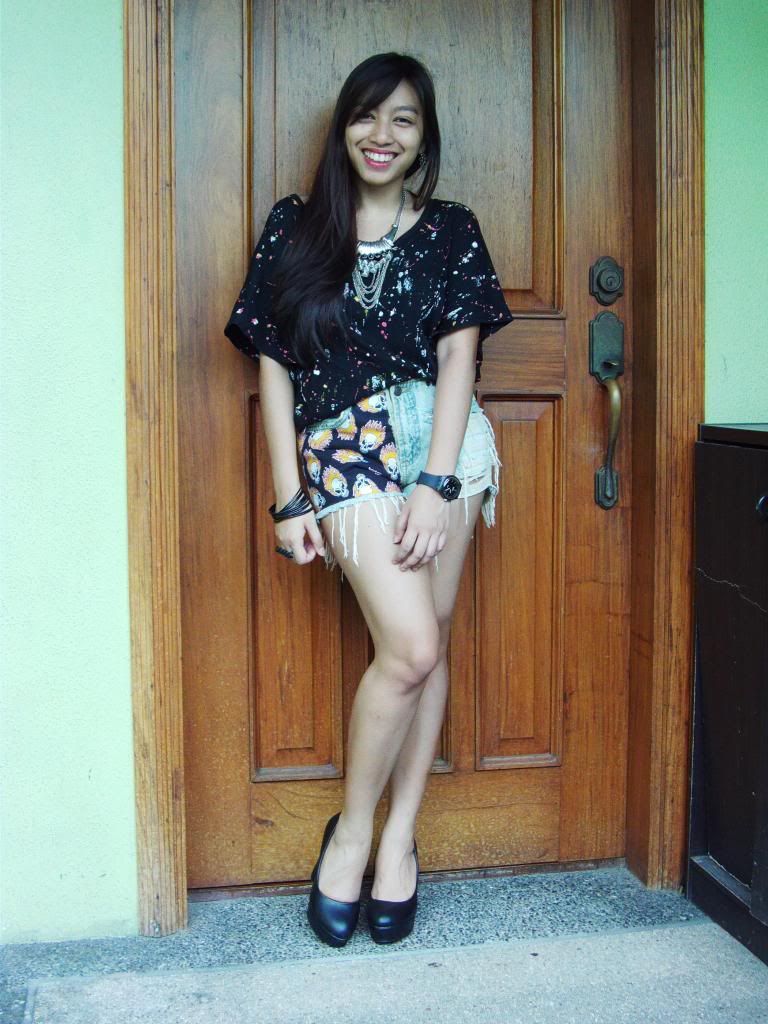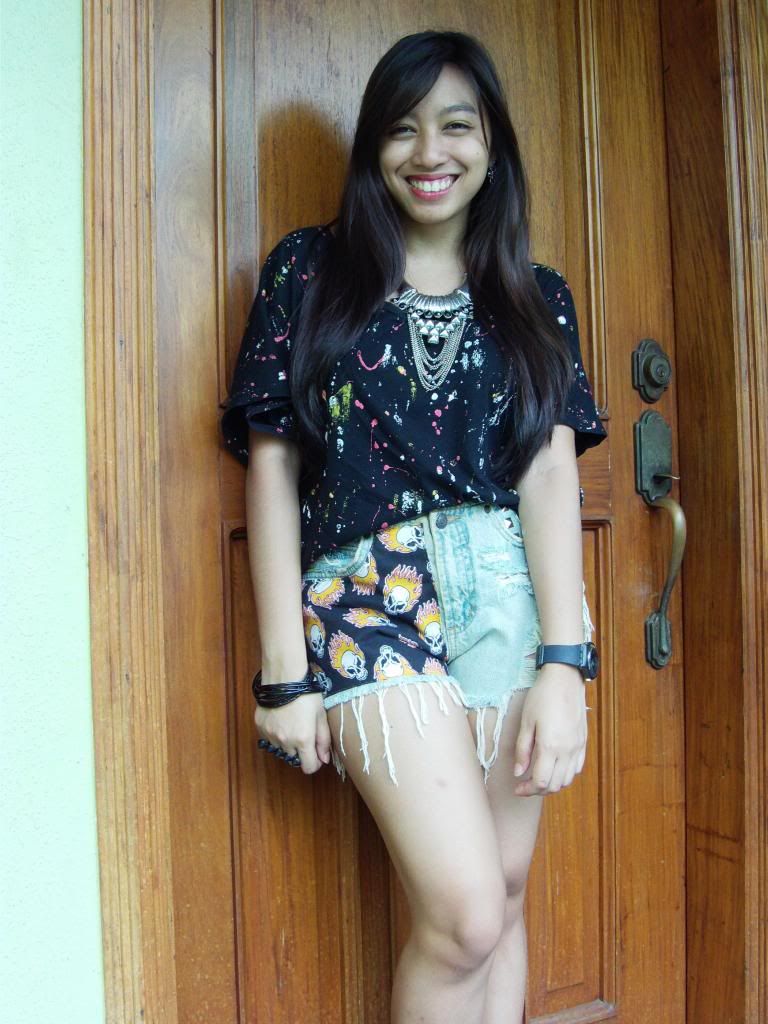 Today, I just wore a top with paint splash details matched with skulls distressed shorts with studs details.
Finished the look with black and silver studded accessories and heels.
I love the details of the shorts, I've always wanted the "rock and roll look", don't you think it's very biker girl-ish,
big bike na lang ang kulang then good to go na. Hahaha.
I just wore casual clothes so that I can move around and do all the errands I need to do.
What do you think about my look?
Love Love, Denise <3