An author once said that, "There are fathers who do not love their children but there is no grandfather who does not adore and love their grandchildren." Lolo Bading is just like that, he is very loving, caring, generous, protective, strict and he's also a spoiler and these adjectives are not enough to describe my grandfather. He is the type of person that does not speak much but shows that he cares and loves you. I wanted to share a lot of things and stories about my grandfather but I don't know how to express it. Let me just summarize all of those into two simple words, "Thank You." I am very thankful to God that he gave me you as my grandfather. If it weren't because of you and Lola Cely, I wouldn't be where I am today. When I was still in College, I kept questioning myself and my parents why I need to study Nursing and why I took that course for College. At some point I wanted to give up but still I pursued it, finished college and passed the Board Examination but now thinking about it, God really gave me this path to be able to take good care of my Grandparents especially Lolo Bading. At least until the very last time I was able to take care of him.
He is now with our creator and at peace and I can't help but think how much I'll miss him. I'll miss his voice, I'll miss his jokes, I'll miss feeding him at night and I'll miss sharing stories with him. I'll miss him so much but we just have to be strong, accept and let him go because now he's in a happy place, free and at ease from all the pain and illnesses.
Don't worry about us Lolo, we'll take care of each other most especially Lola. Rest in peace Lolo. I love you so much Lolo!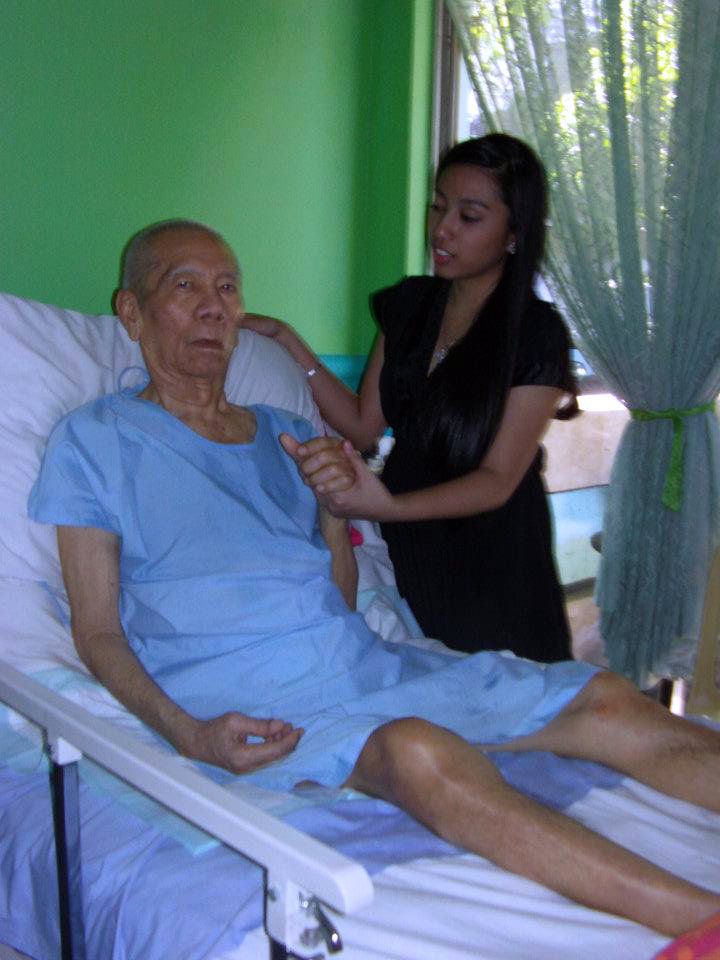 I miss taking care of him.
I miss you everyday Lolo! :(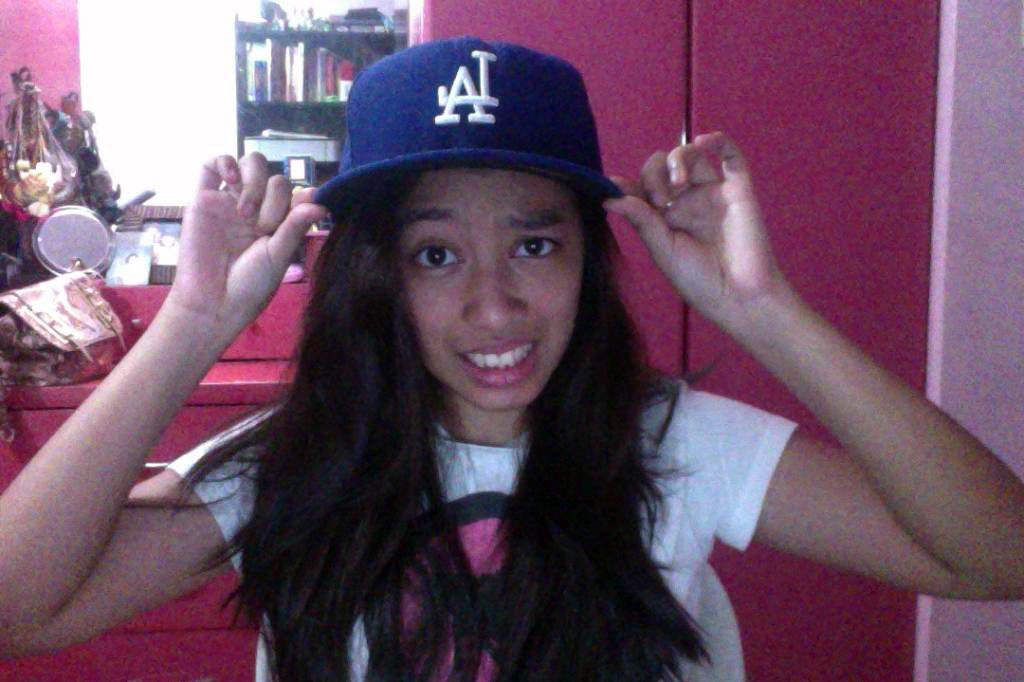 Wearing Lolo's cap!
At least I have something that will remind me of him.
I'm happy that you're at peace now, til' we meet again Lolo! :)
Love Love, Denise <3