I never get tired of this kind of combination.
I love pairing colors with black and white.
I love it how simple yet striking this OOTD looks.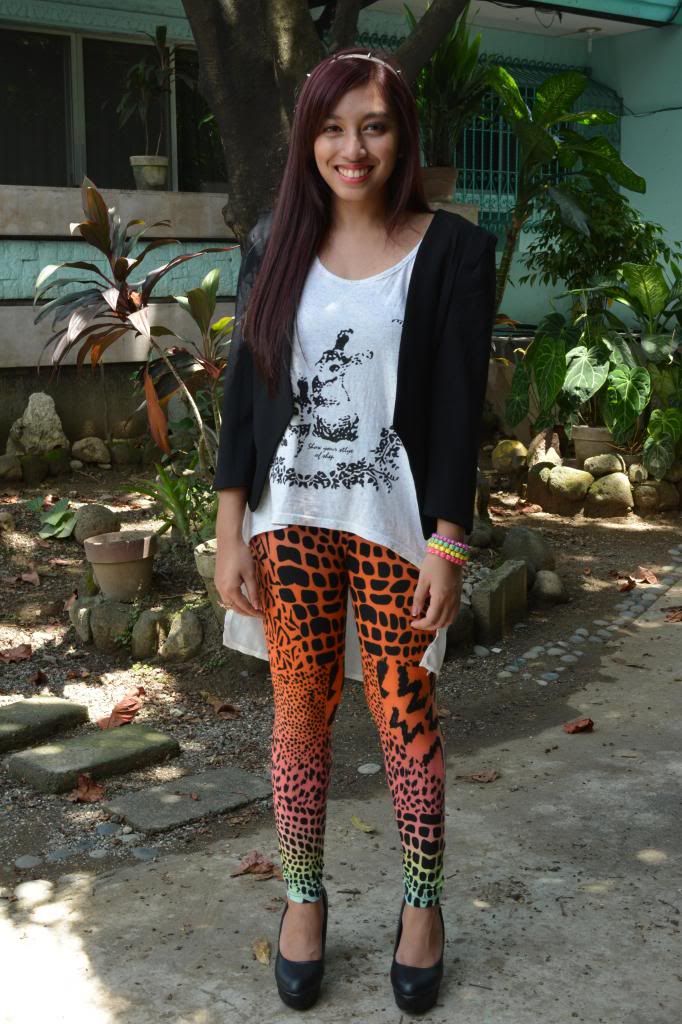 Black Blazer,
See me Through Top (Cream Mullet Top w/ Sheer back detail), Colorful Animal Print Leggings from Ferocetti, Headband from Korean Shop and Black Pumps from Primadonna
Bling Connector Rings and Arm Candies soon on Ferocetti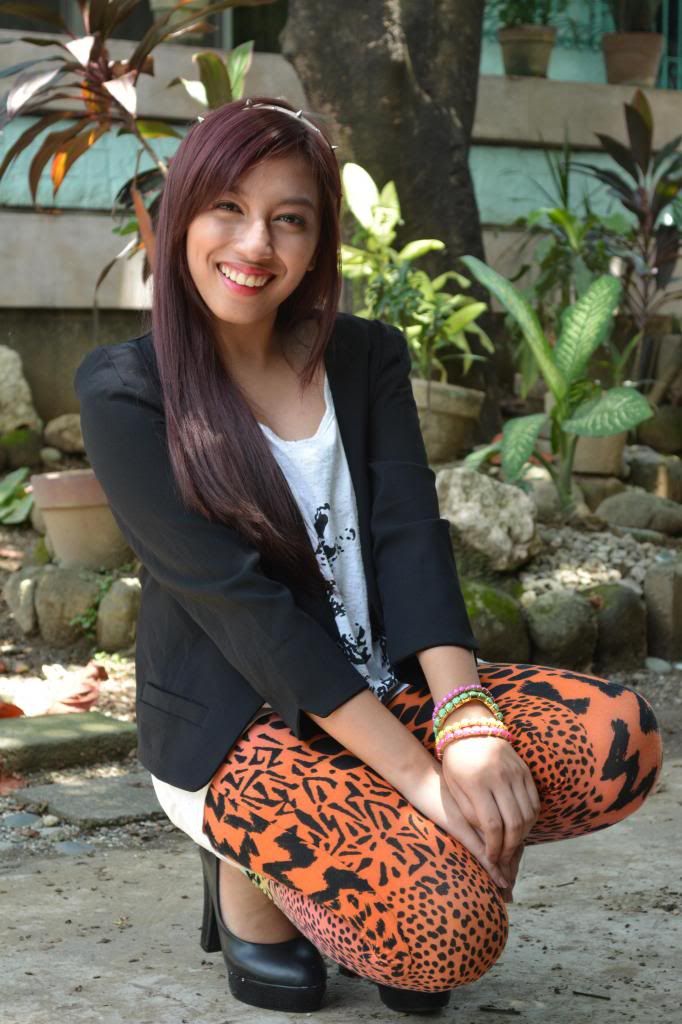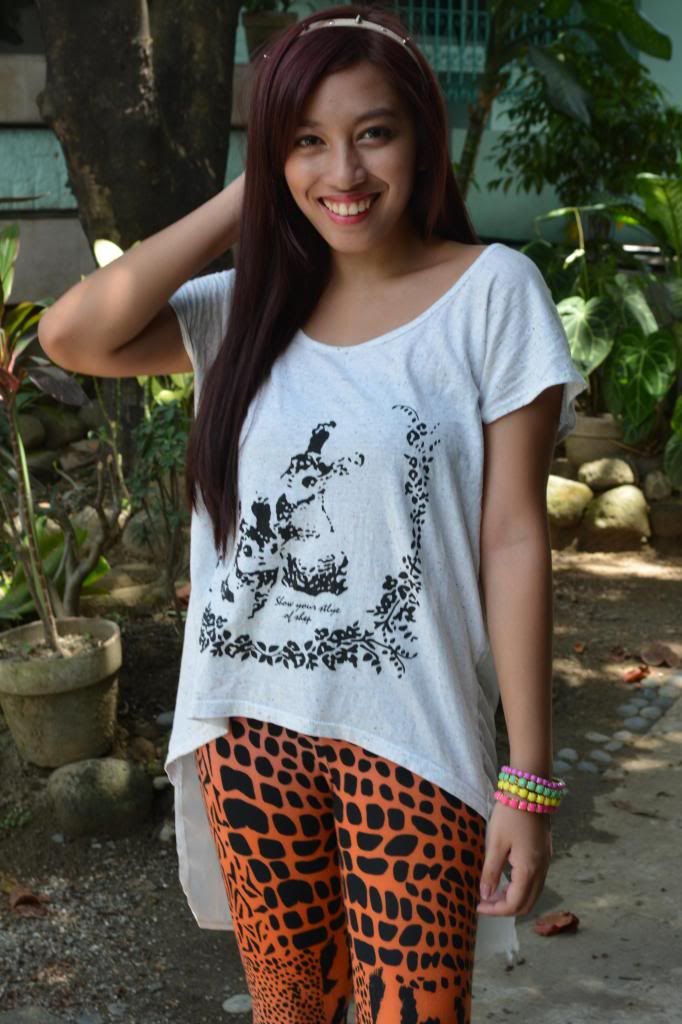 Even though rainy seasons are around the corner, the heat is still sometimes unbearable.
You can just remove the blazer, tada! Still looks good right? Haha.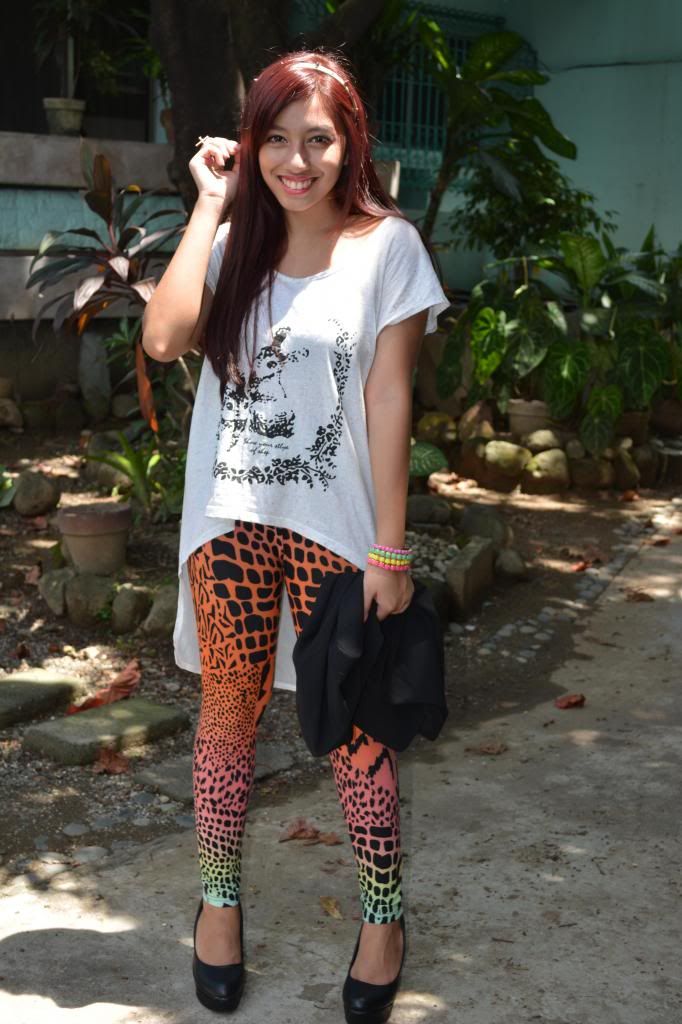 You can also check out our Facebook page,
here
.
Our Comeback Collection is now out!
I really love outfits like this since it can be worn from day to night.
What do you think?
Love Love, Denise <3