"It's a new era in fashion - there are no rules.
It's all about the individual and personal style, wearing high-end, low-end, classic labels, and up-and-coming designers all together."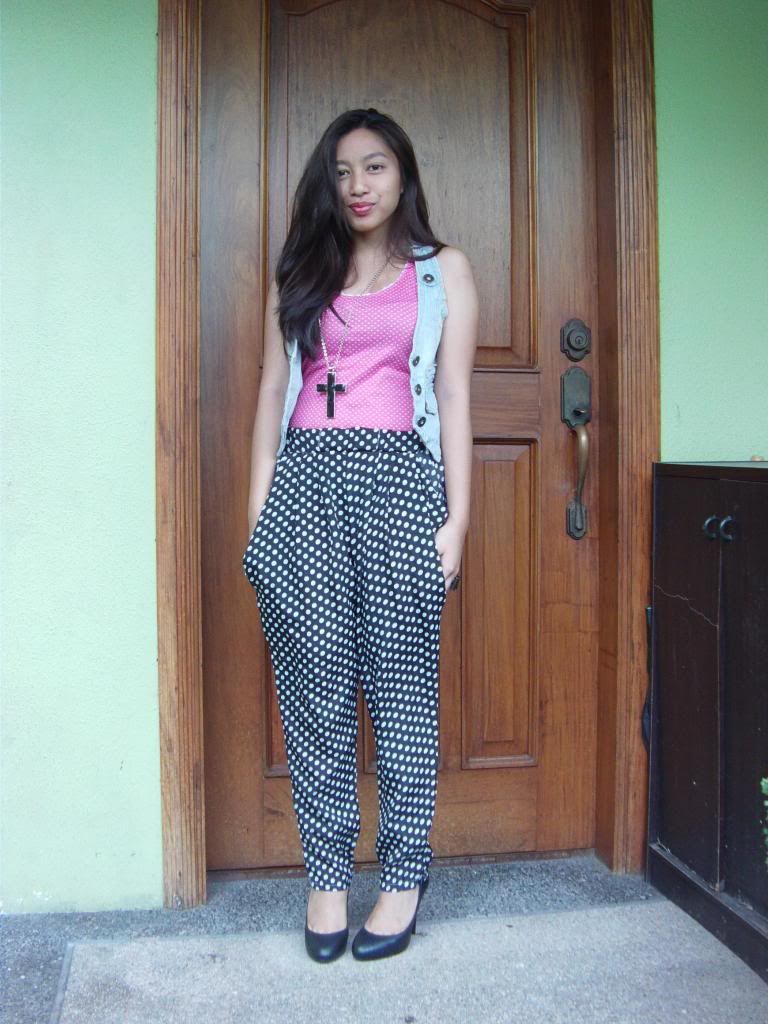 I have been really obsessed with prints lately cause it brings out the fun and playful side of me. It makes me feel like I wanna do a lot of things and play around. It adds up the energy in me to be productive and just enjoy things. So today I wore Polka dots. Polka dots
rarely appears in formal attires, however, and is generally confined to more playful attire.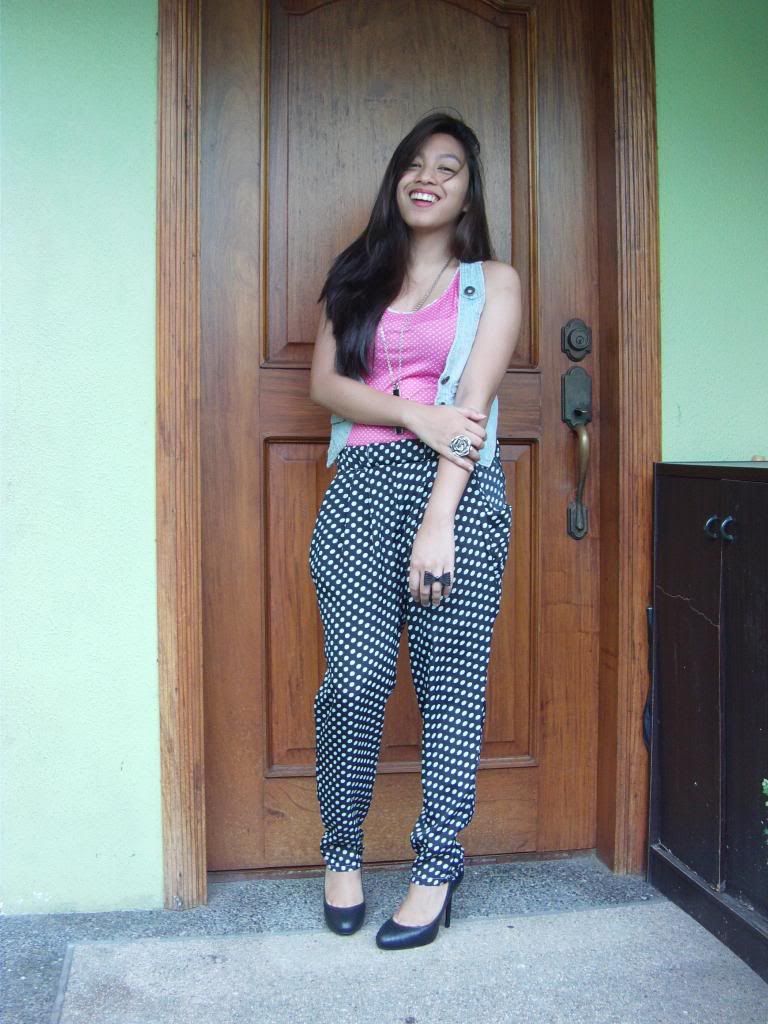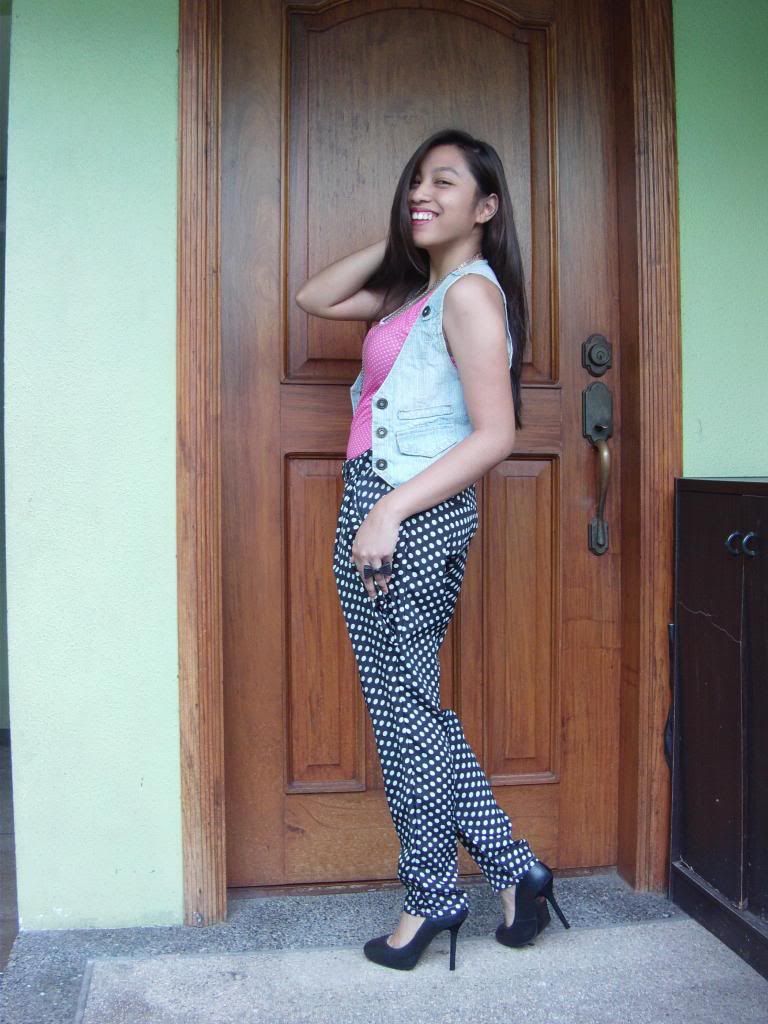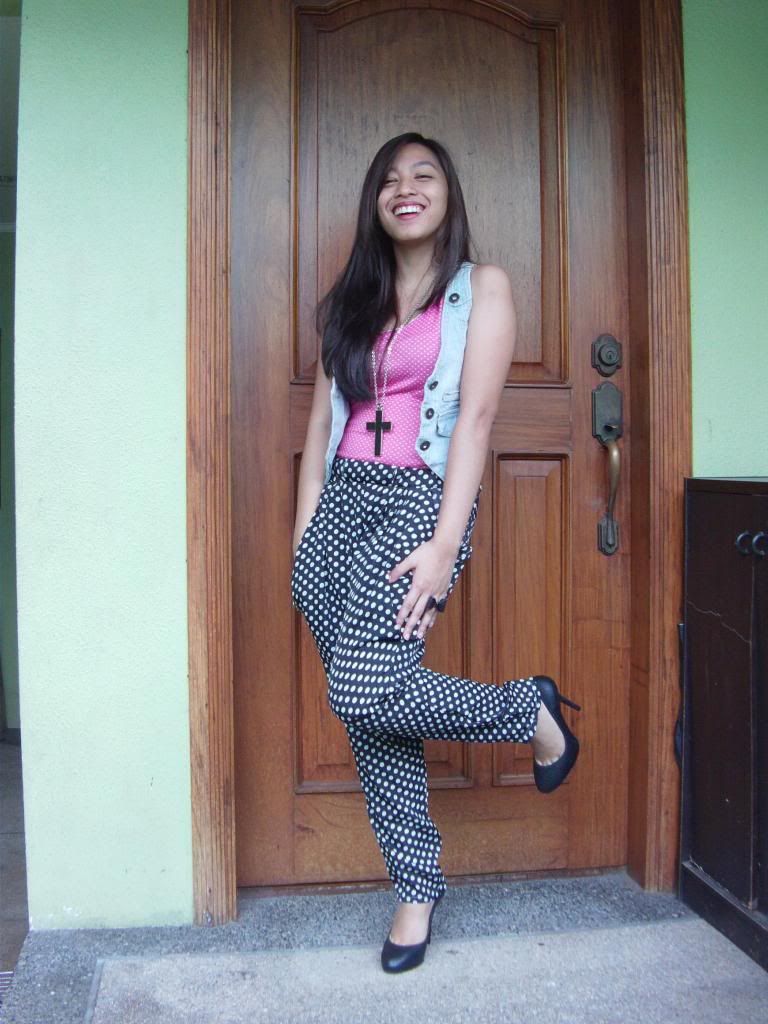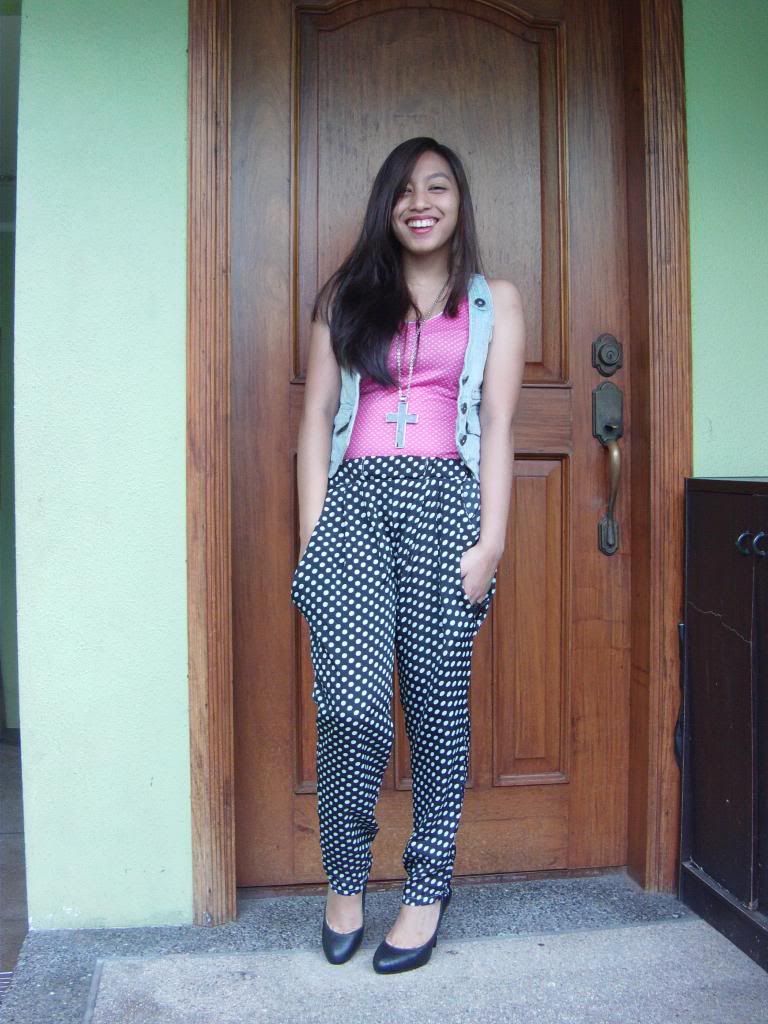 [Top: K2, Pants:
Heir Clothing
, Vest: Gift, Necklace and Rings:
FEROCETTI
]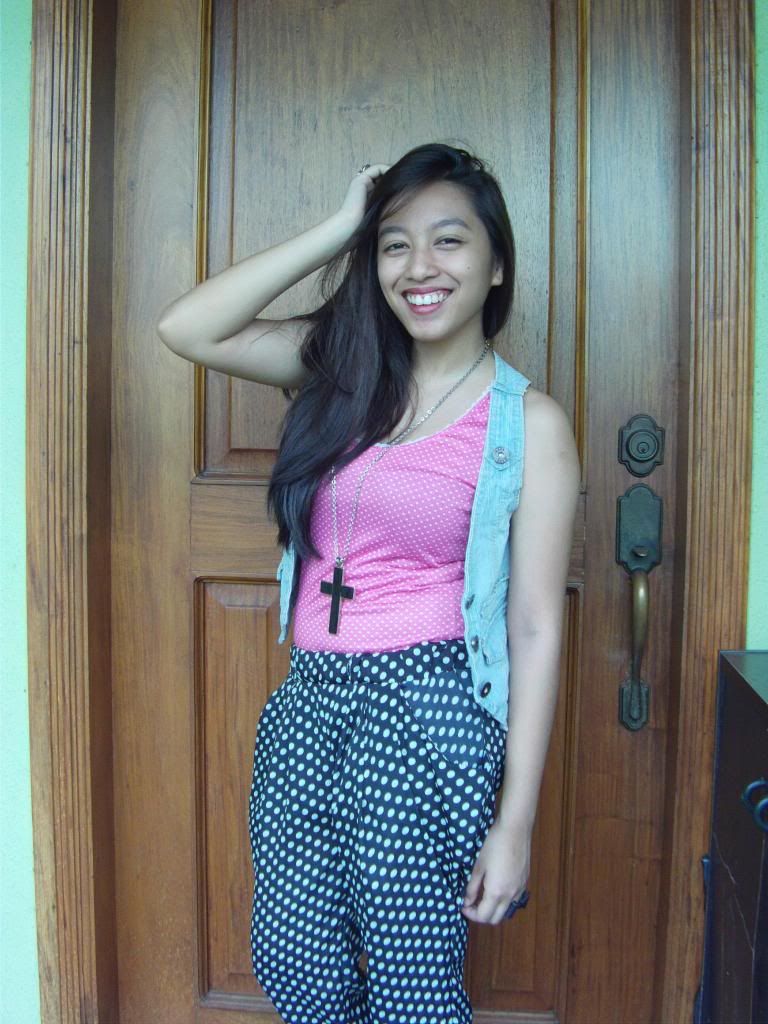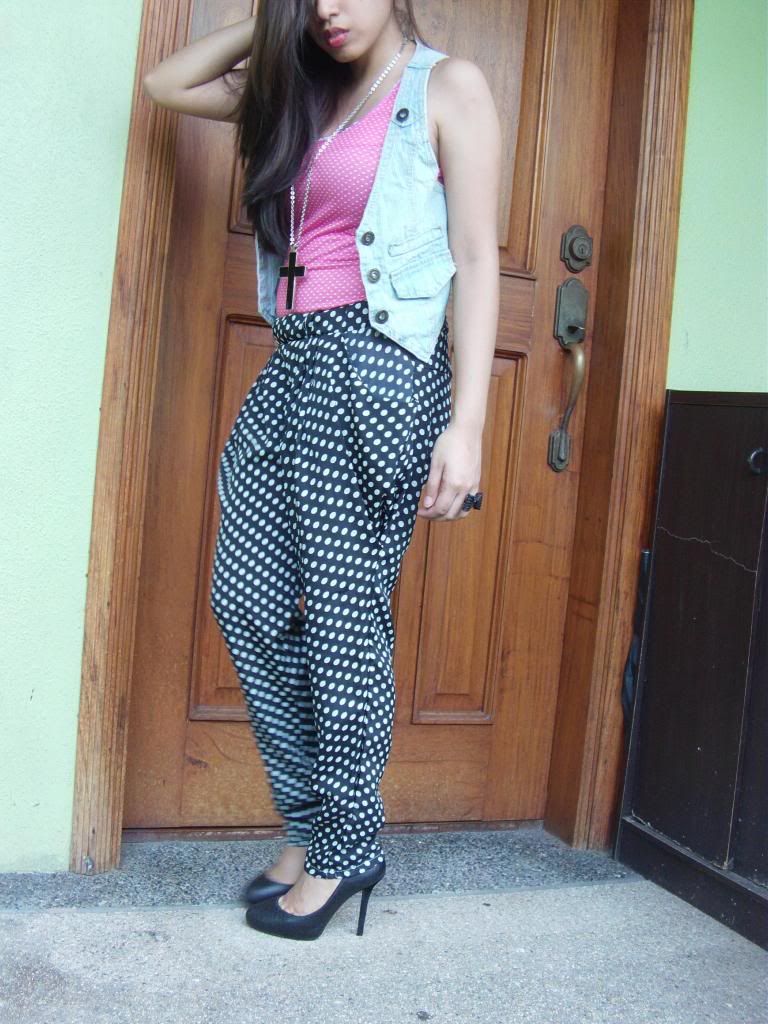 Pumps from
ZARA
People say that it is a fashion NO NO to wear printed top and bottom but I beg to disagree. Fashion trends nowadays are very bold, adventurous and experimental. You don't need to follow such guidelines. You just have to be brave to stick up to your own style.
Agree?
Love Love, Denise <3