"Only great minds can afford a simple style. -Stendhal"
This past few days I've been preoccupied with a lot of stuff.
Things at home, trainings, finding a job and a lot more and I don't know how to organize things and manage to juggle everything.
That's why I feel so lazy to dress up today. I feel so tired and lazy. Haha.
I only wore denim shorts, long back top, pink wedges and neon accessories.
I don't know why I feel lazy today maybe because it's so hot outside that I don't feel like dressing up.
Despite that, I really love the whole look. It simple yet edgy and really funky.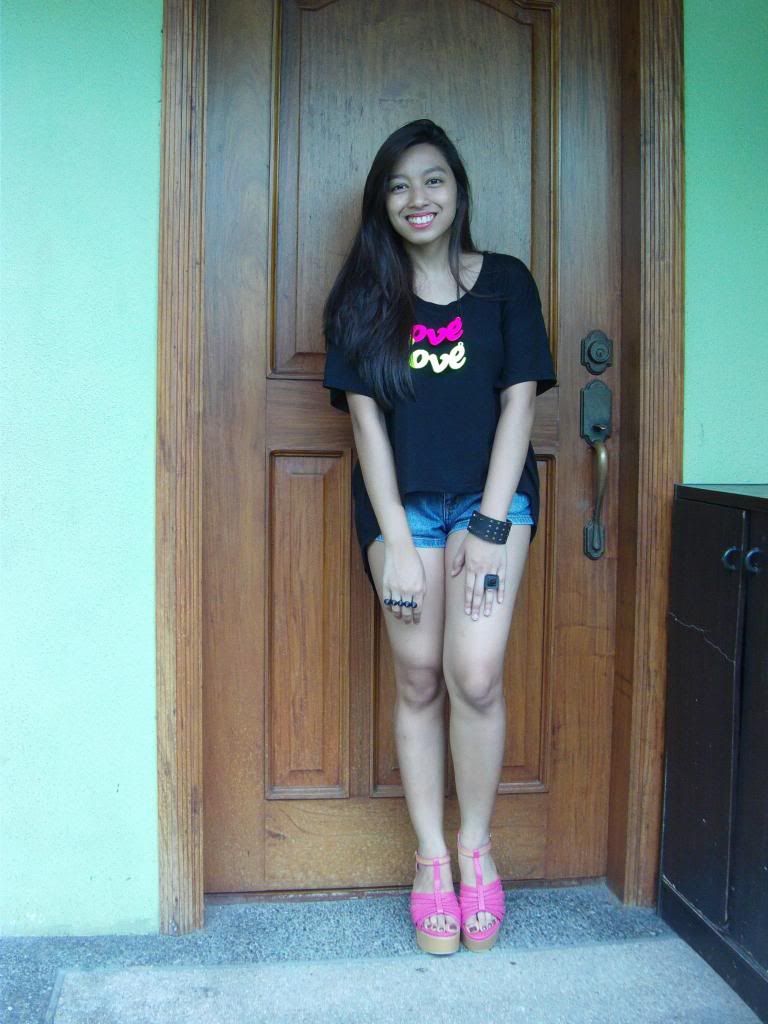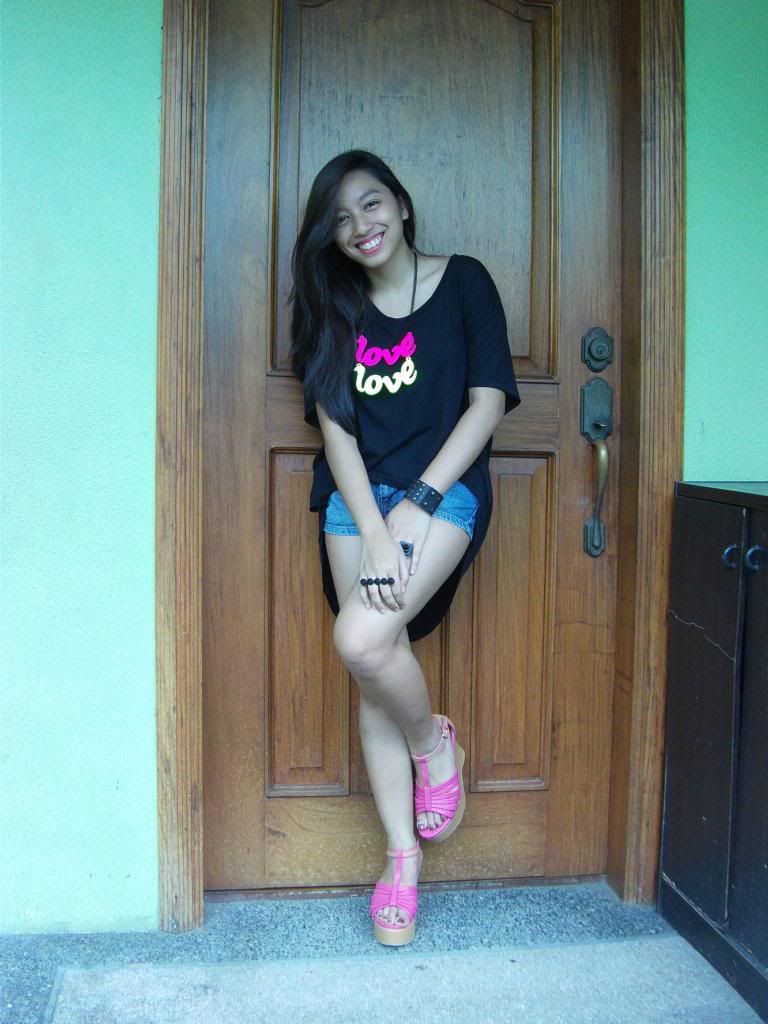 It's simple yet very striking cause of the colors, the shade of each is just right.
I love it! It only costs 40pesos each, good buy huh.
What do you think about my look?
Love Love, Denise <3