When I was young, my parents enrolled me to a ballet school. Of course as a kid you would want to try anything and everything. I was a very playful and adventurous girl so I agreed to go to a ballet school. I enjoyed a lot but I wanted to try other things such as swimming, taekwondo, ice skating, volleyball and basketball hence I dropped from ballet class. I think, I just finished a year of it. Hahaha. But I was looking back to it, ballerinas have this beauty, poise and elegance that I admire so much and they were my inspiration for today's outfit.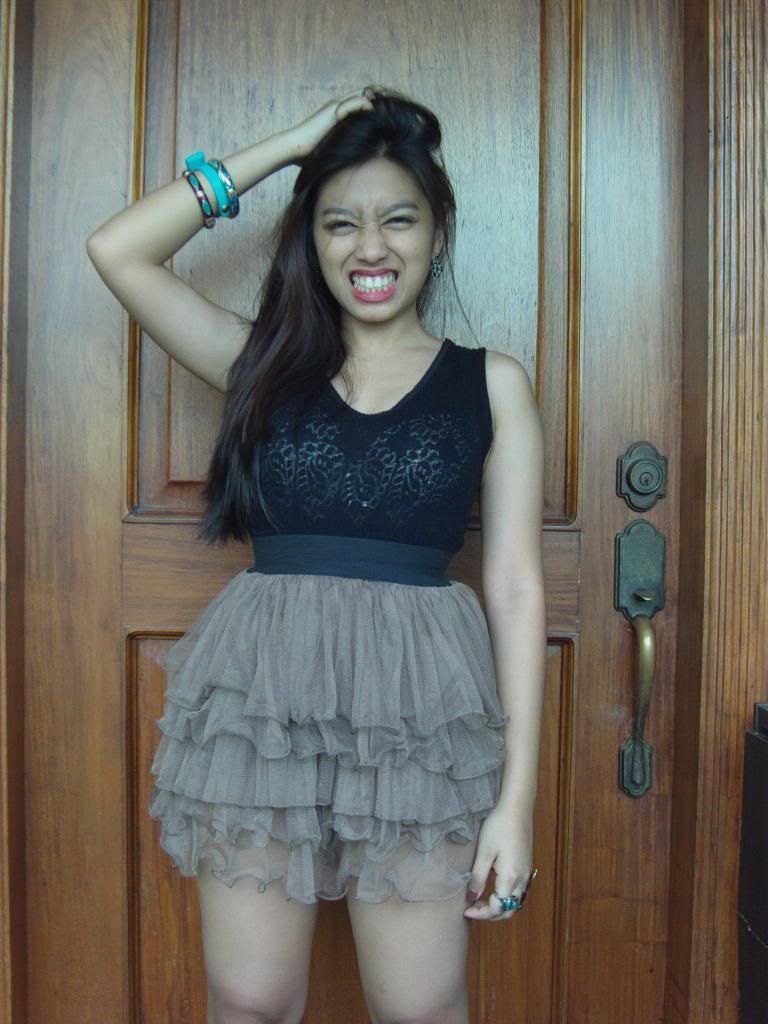 [Top: SM Department Store, Skirt:
Ferocetti
, Wedges:
Primadonna
, Bangles: Hongkong, Rings: Bazaar]
My outfit for today was inspired by ballerinas.
I love how this top is very breezy, perfect for the hot weather here in Manila!
I paired it with my Tutu skirt and nude wedges.
The skirt brings out the ballerina in me, chos! Hahaha.

What do you think about my outfit?

Love Love, Denise <3