This outfit of the day post is overloaded with animal prints. I think everybody loves animal print, right? Haha. Or maybe not? Anyway, one thing I love about it is that even though you're only wearing a simple or plain top, you can look really dressy and fab. The print as it is already fierce. Hence, I wore them all at the same time. Who says one print is enough, you can put as much as you desire as long as it still looks good right.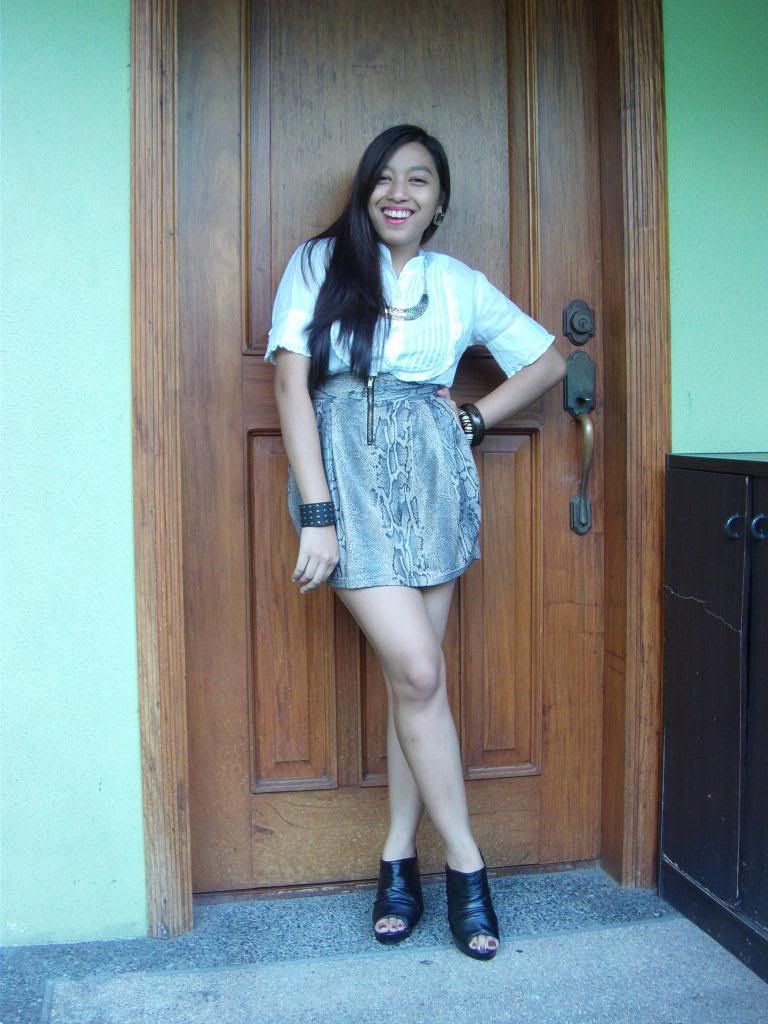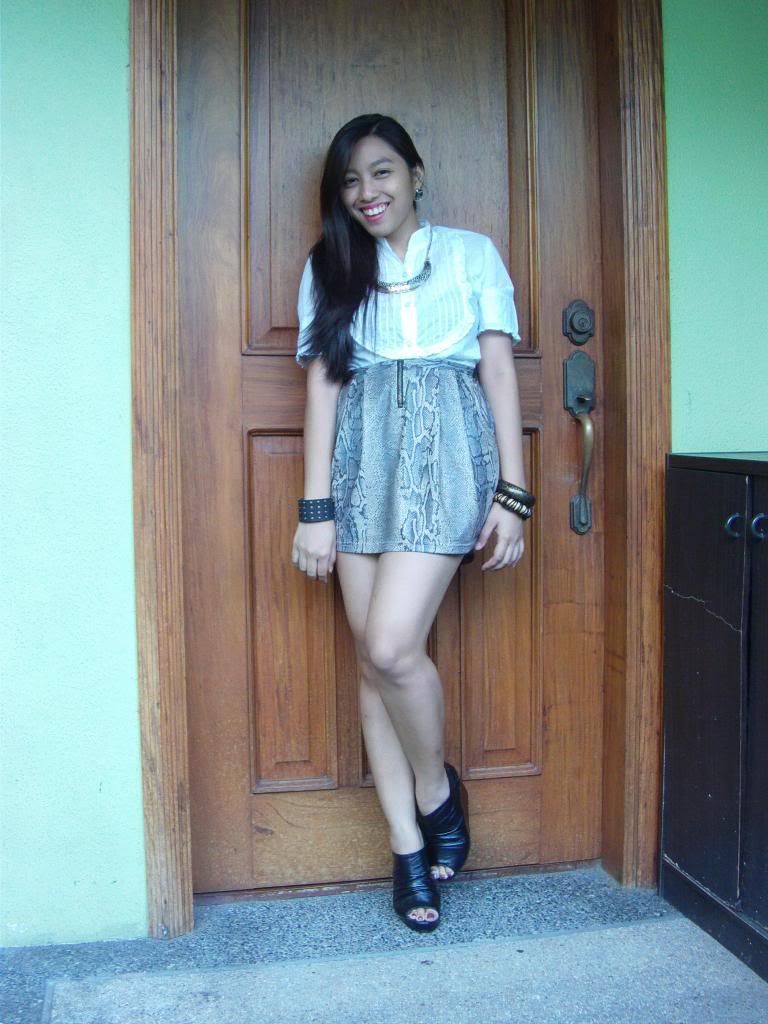 So today I wore a cutesy white polo matched with my snake skin print skirt, black wedges and animal printed accessories and clutch.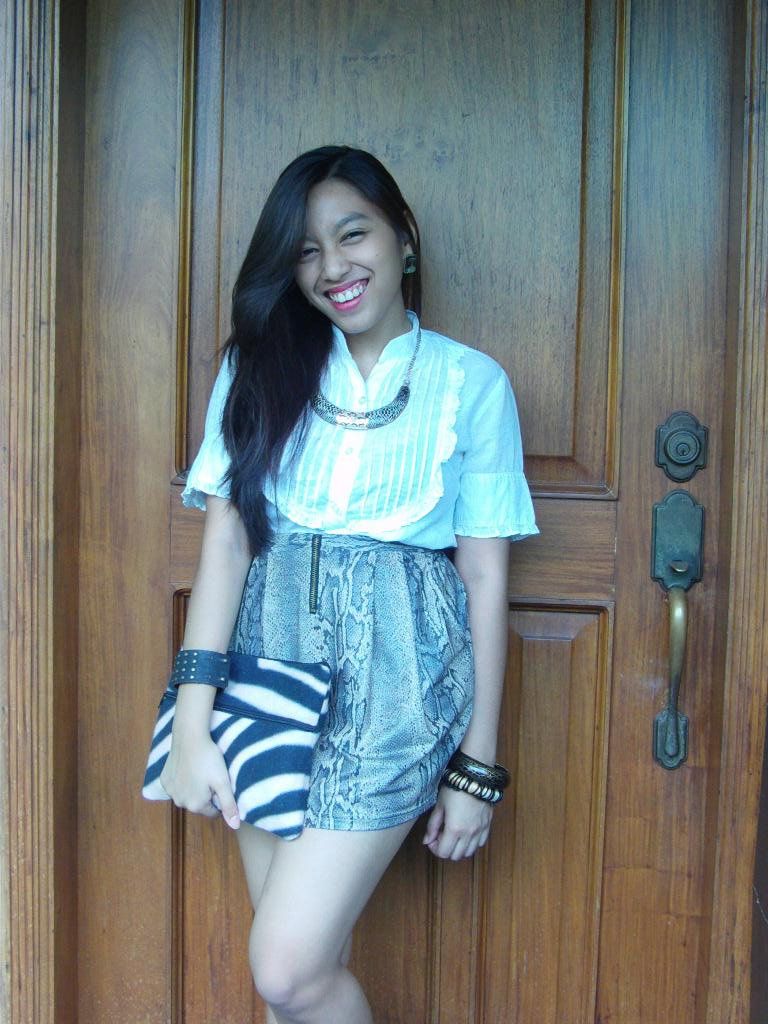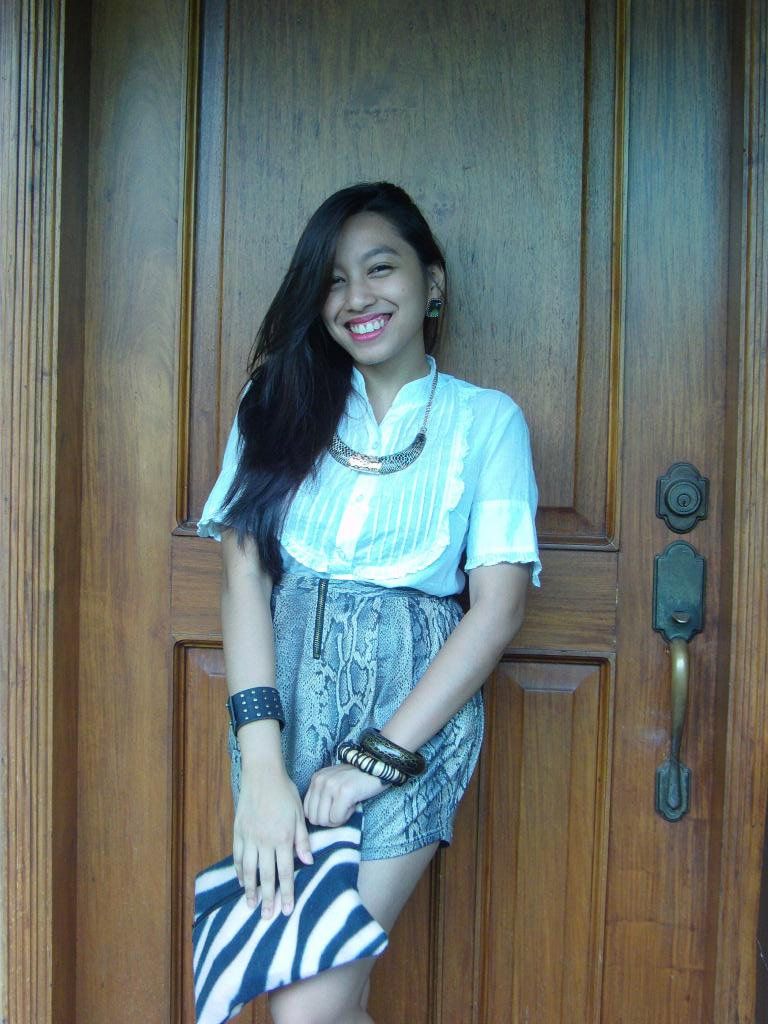 [Top: Kisses & Co., Skirt: Never Been Kissed, Accessories: Bazaar, Shoes: Korea]

What do you think about my look?
Love Love, Denise <3