You may have noticed that I always wear dark colored pieces or may be mono-toned outfits lately, it's just because I feel lazy or I may be having a "wanna be a rock star moment again". I just love how rock stars dress up. I love wearing black on black and leather items are to die for that's why maybe I'm trying too hard to become one. Hahaha. Please understand. So today, I'm having those days again and I wore an oversize top worn as dress with leather vest and cross necklace matched with worn out tights and studded boots to complete the look.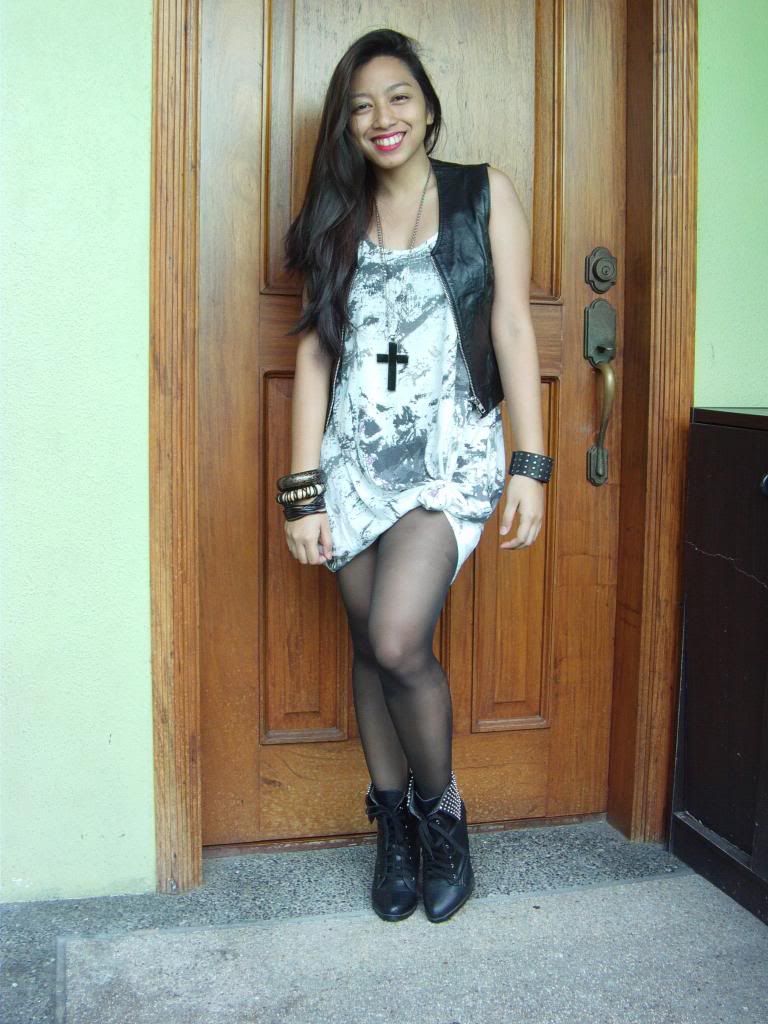 Excuse my messy hair. I just love to mess my hair before an outfit shot. Hahaha.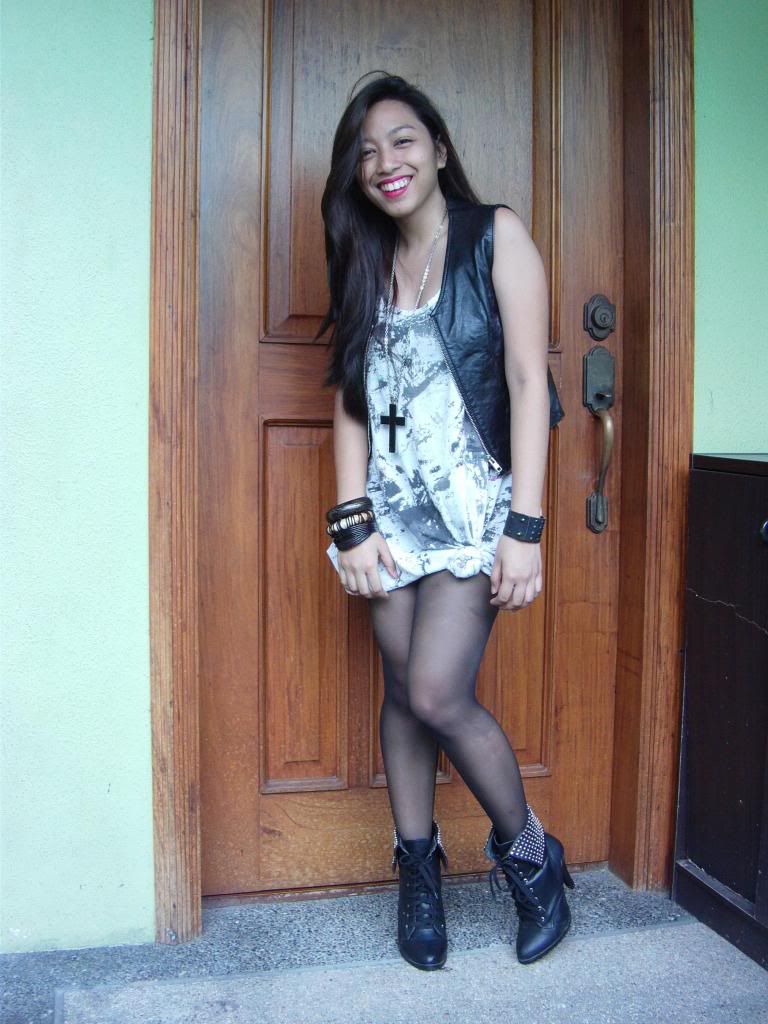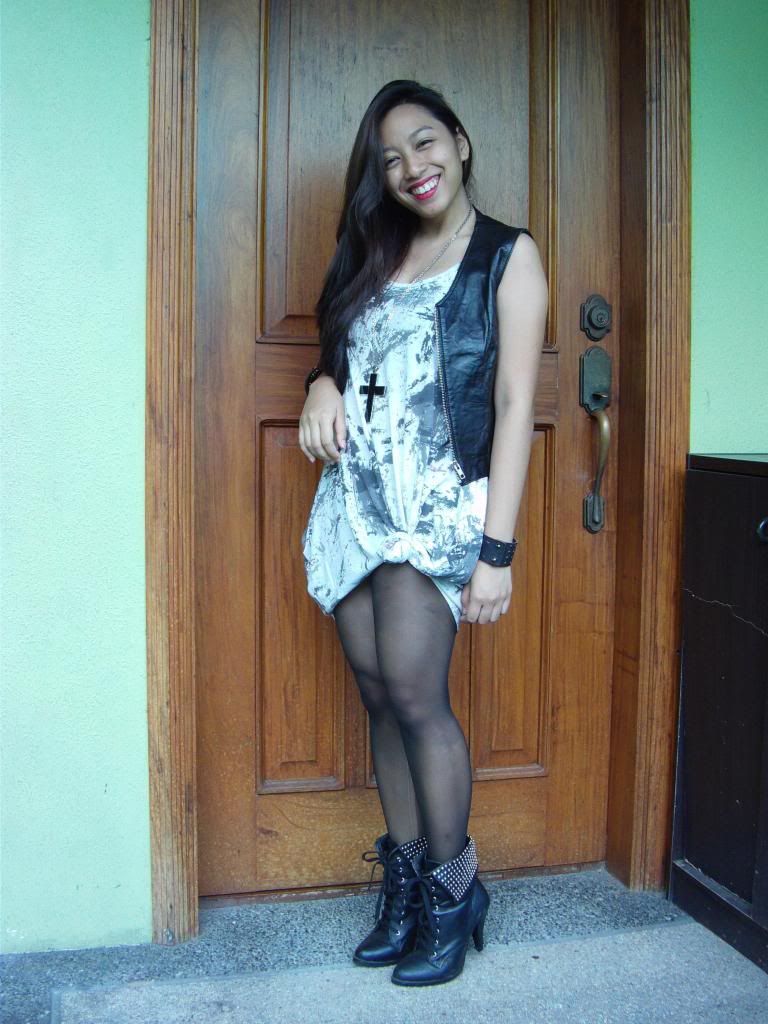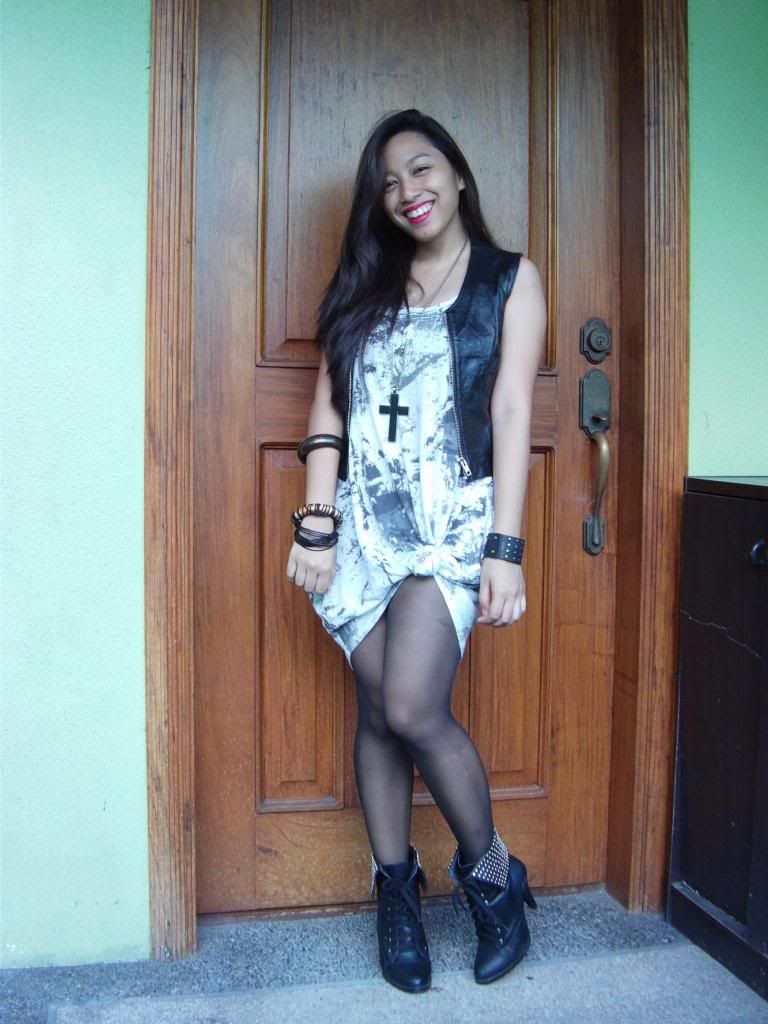 [Top worn as Dress,Vest and Necklace:
Ferocetti
, Tights: SM Department Store, Boots: LuZiCat and Bangles: Bazaar]
What do you think about my look?
Love Love, Denise <3