Yesterday I went shopping for shoes with my boyfriend. I passed by Primadonna and saw that they're on SALE!
Oh yes, I got really lucky and spotted a lot of gorgeous shoes.
I swear, I wanna buy them all. Anyway, I'll share the shoes I bought soon.
So today I wore a sheer stripes buttoned top matched with bandeau bikini top, corduroy high waist shorts and my new Primadonna Peep-toe Heels.
First I'm so in love with the color. Green with gold details plus it's really comfortable and you can walk all day wearing it!
Oh diba, I can be a great endorser din (Lakas maka-sales talk eh! Hahaha).
I swear I can be the next Anne Curtis-Smith, chos!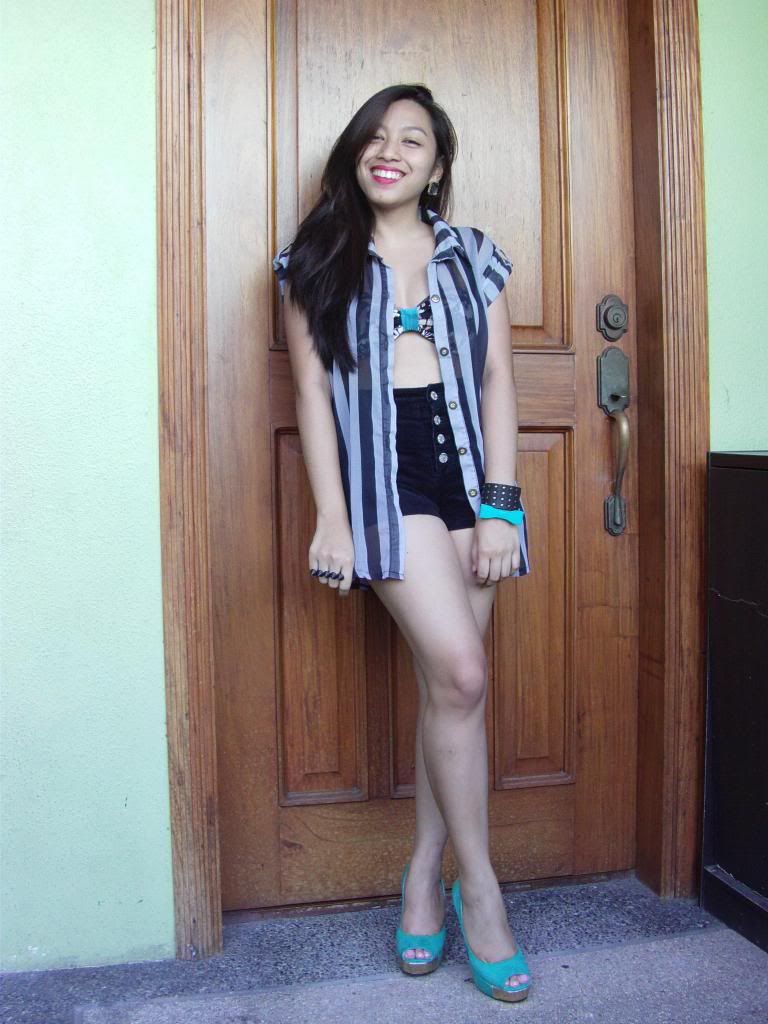 Matched the heels with teal and black accessories!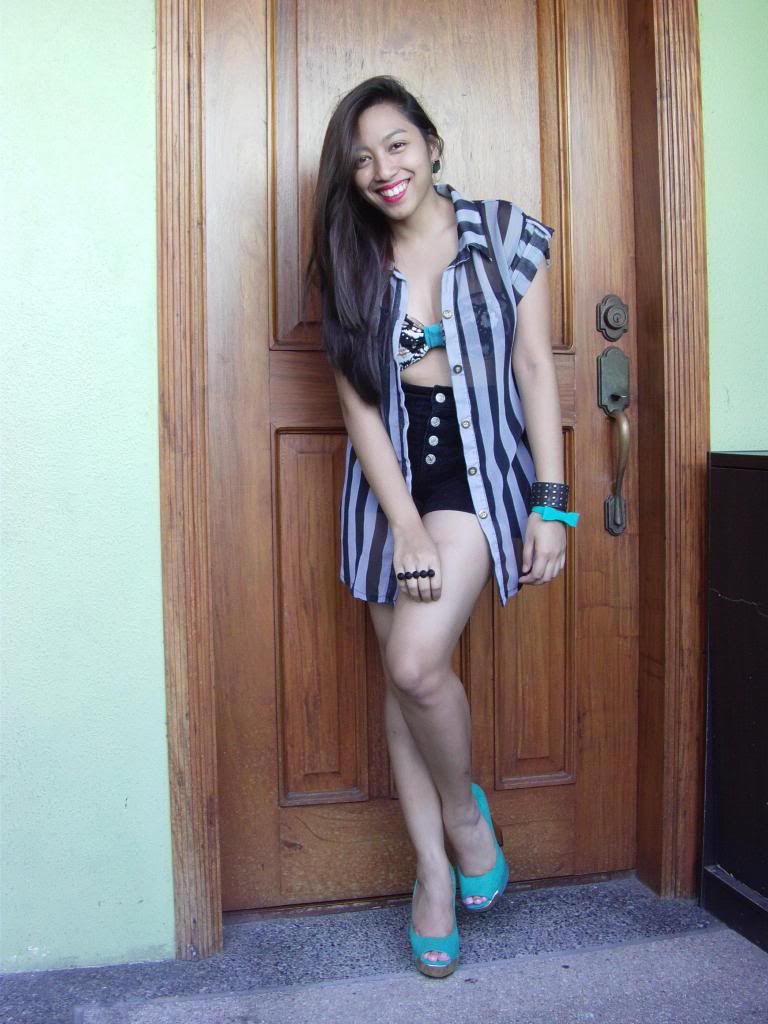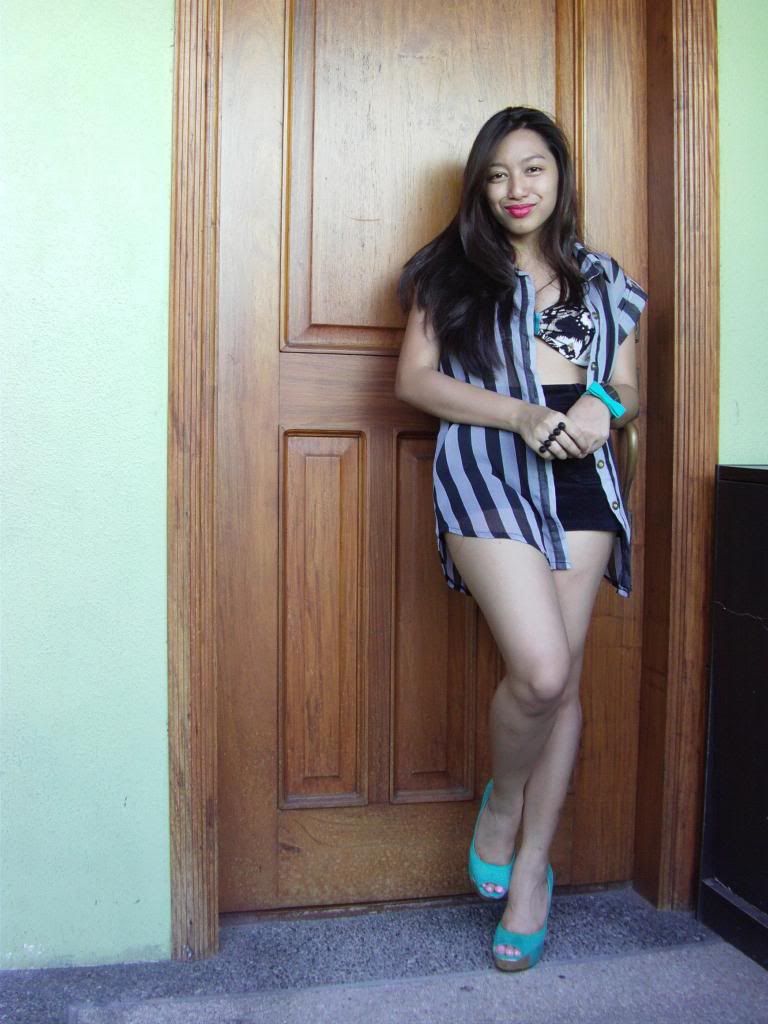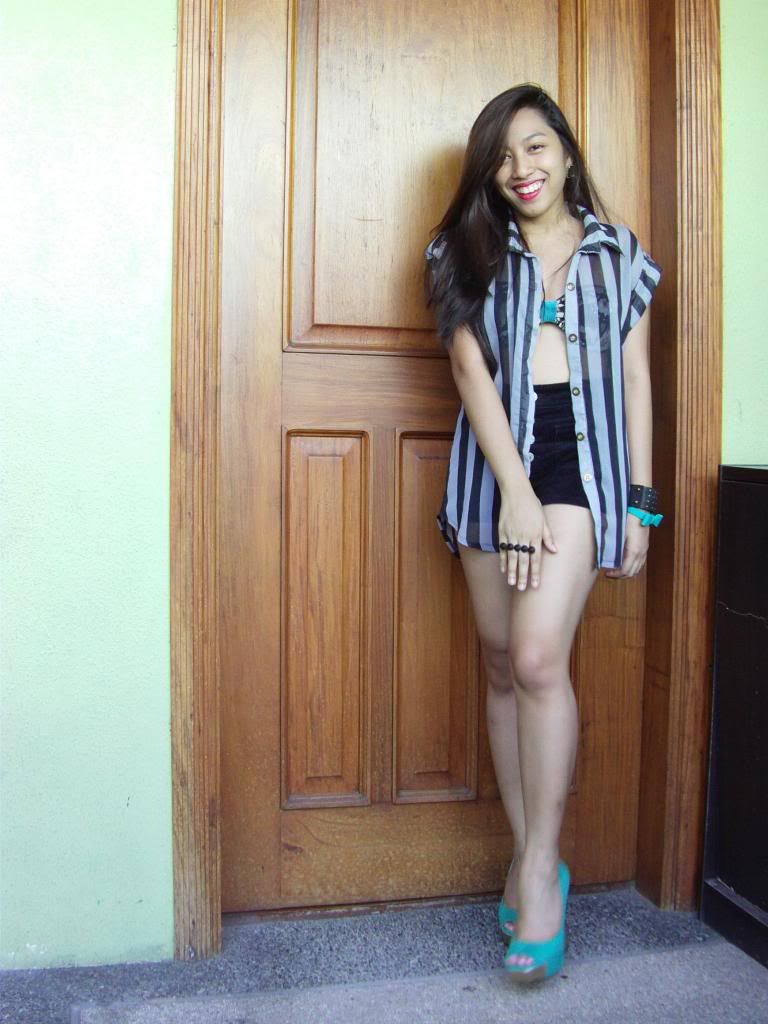 Not yet ready, oops!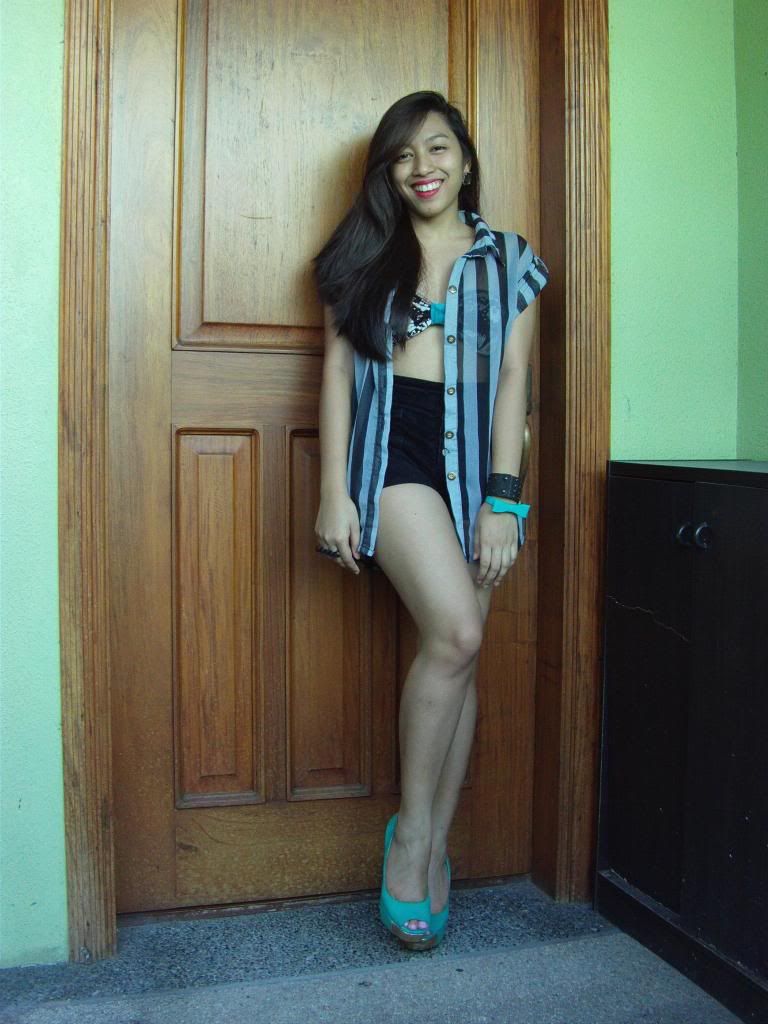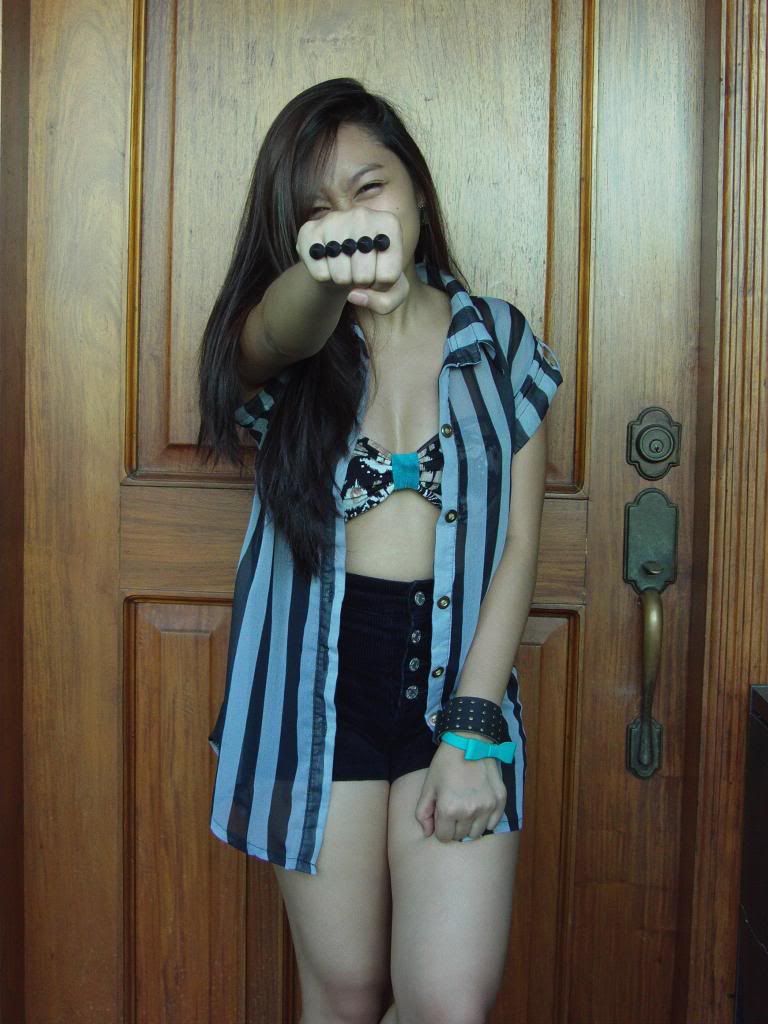 Primadonna's on SALE! Shop and check out Primadonna outlets near you.
You can also like their Facebook page, here!
What do you think about my look?
Love Love, Denise <3