Lazy day hence the no brainer outfit.
I just put on basic simple pieces.
Sleeveless top from
Old Navy
, Shorts from
Robinsons Department Store
, Leather vest and Bangles from
Ferocetti
and Heels from
Primadonna
.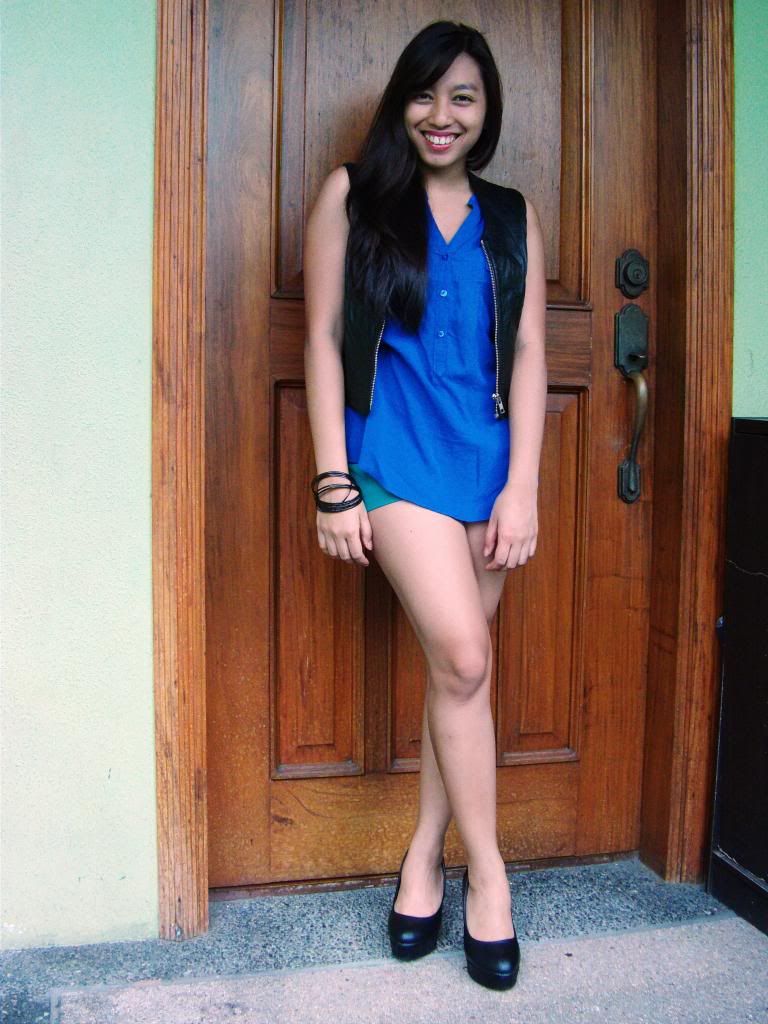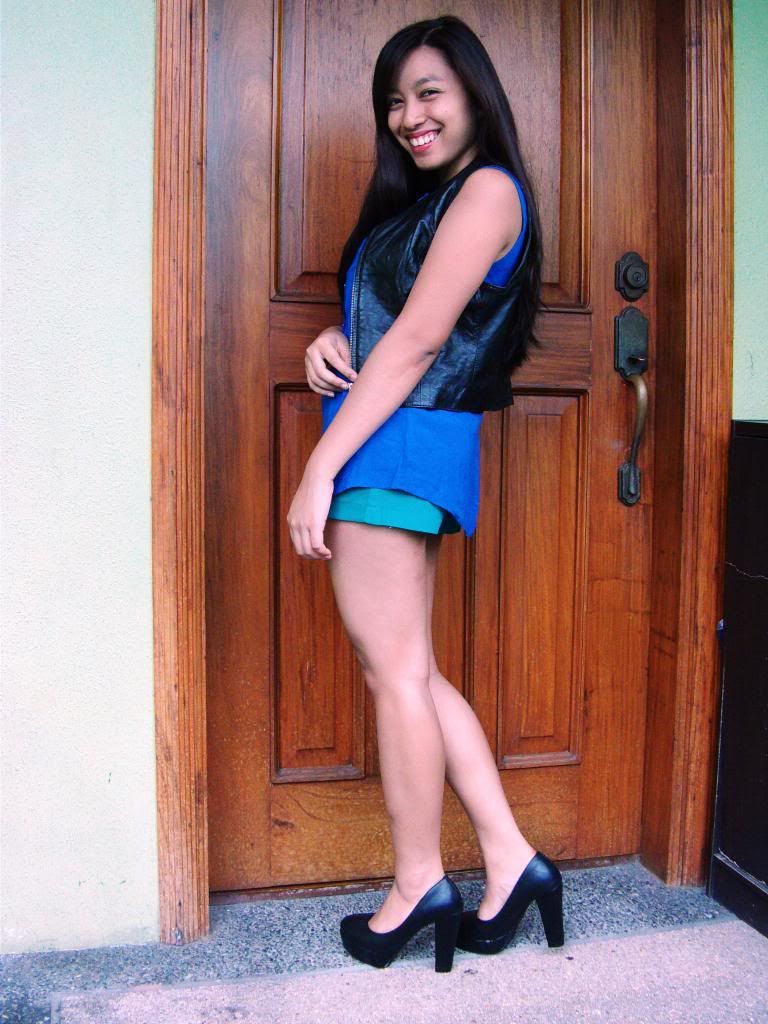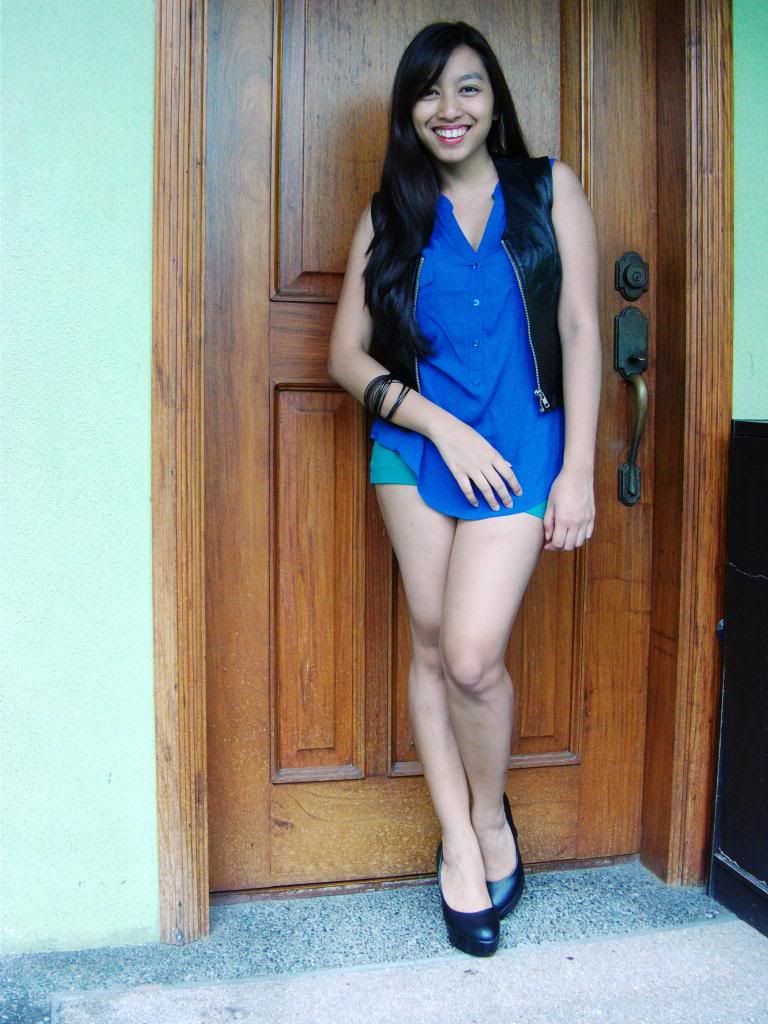 If you're going to ask me what are the most important items in my closet, I'd tell you simple basic tops, shorts and dresses right away. Plain white shirts, little black dress, denim shorts, nice pair of jeans and plain tops and shorts. I think I can with only those things in my closet. You just have to mix and match, add funky and fun accessories and of course your favorite pair of heels and you'd look fab in an instant. Sometimes dressing down or simple is the best way to look great, not too overdressed just right.
What do you think?
Love Love, Denise <3