You guys know how much I love studs, wild prints and black and today I wore all of those in one look.
Well, as they say when in doubt, wear black.
It's not that it's a safe color but it suits every occasion and everyone.
As for me, I love black cause it's sexy and edgy. You can wear it simply or you can over-do it.
So today I wore an all black ensemble with a kick of print my favorite leopard print leggings.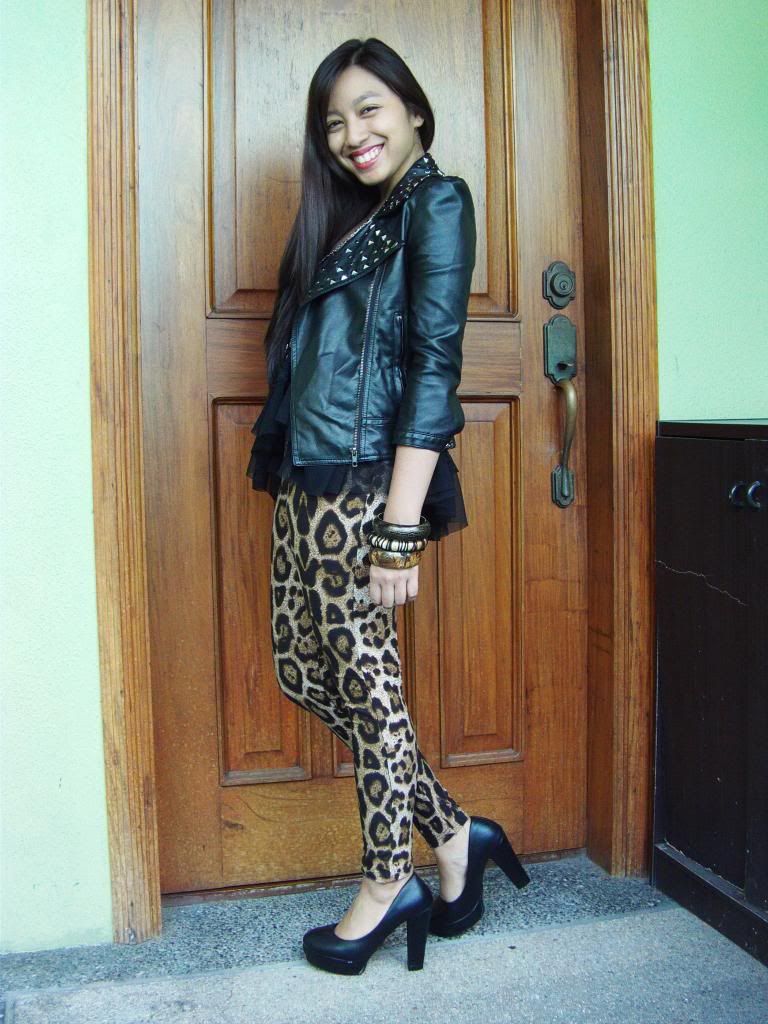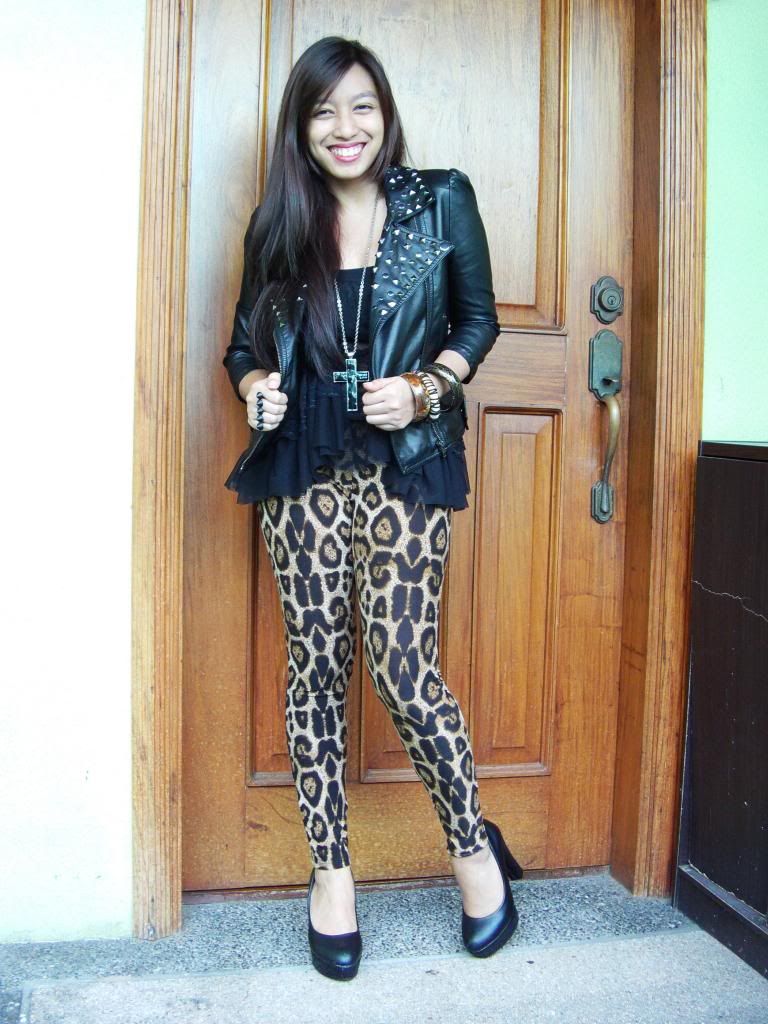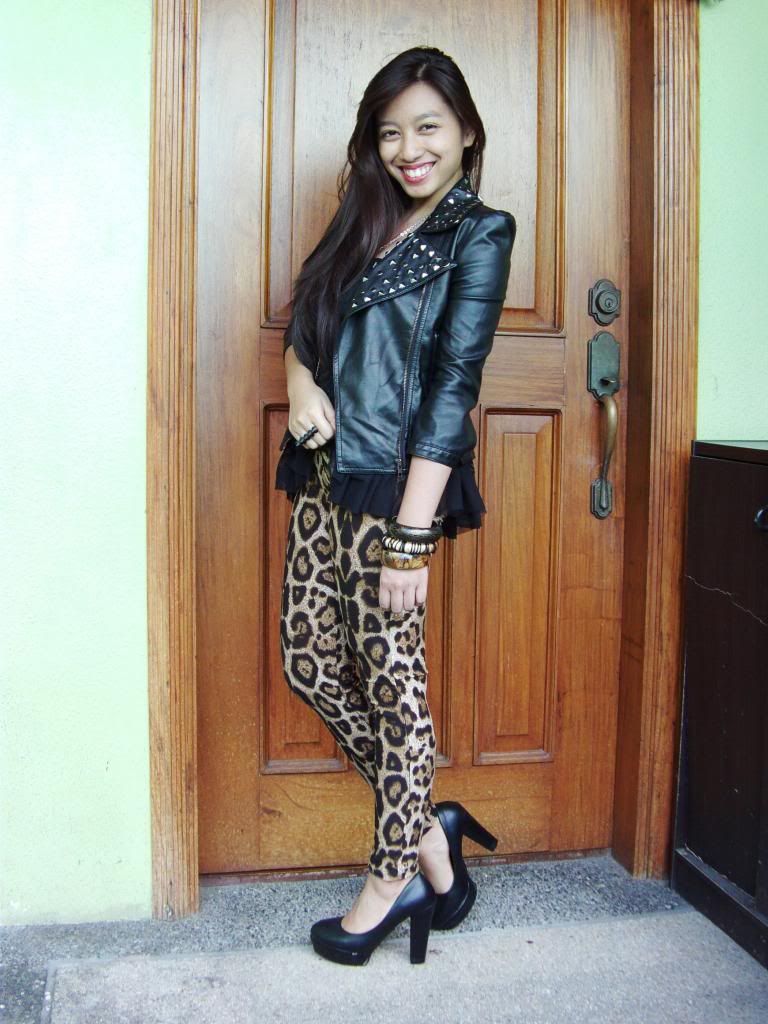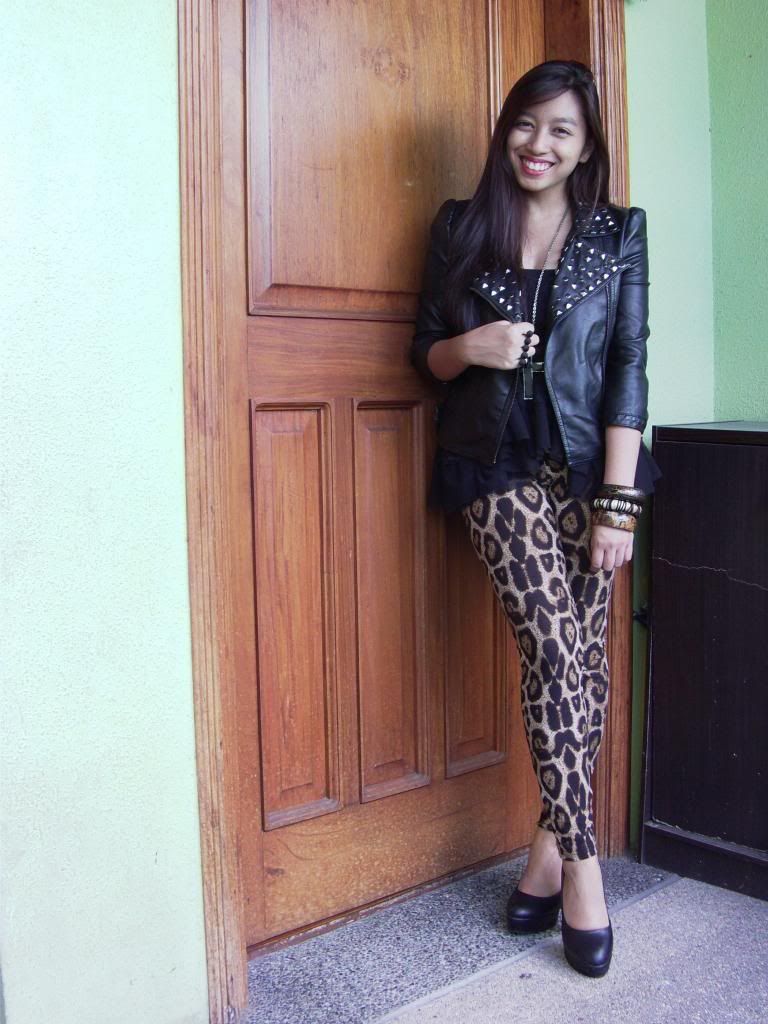 Ruffled Top from Thrift Store, Studded Leather Jacket from Cotton On, Leggings from Jeff(Gift), Heels from Primadonna, Necklace from Ferocetti, Ring and Bangles from Bazaars.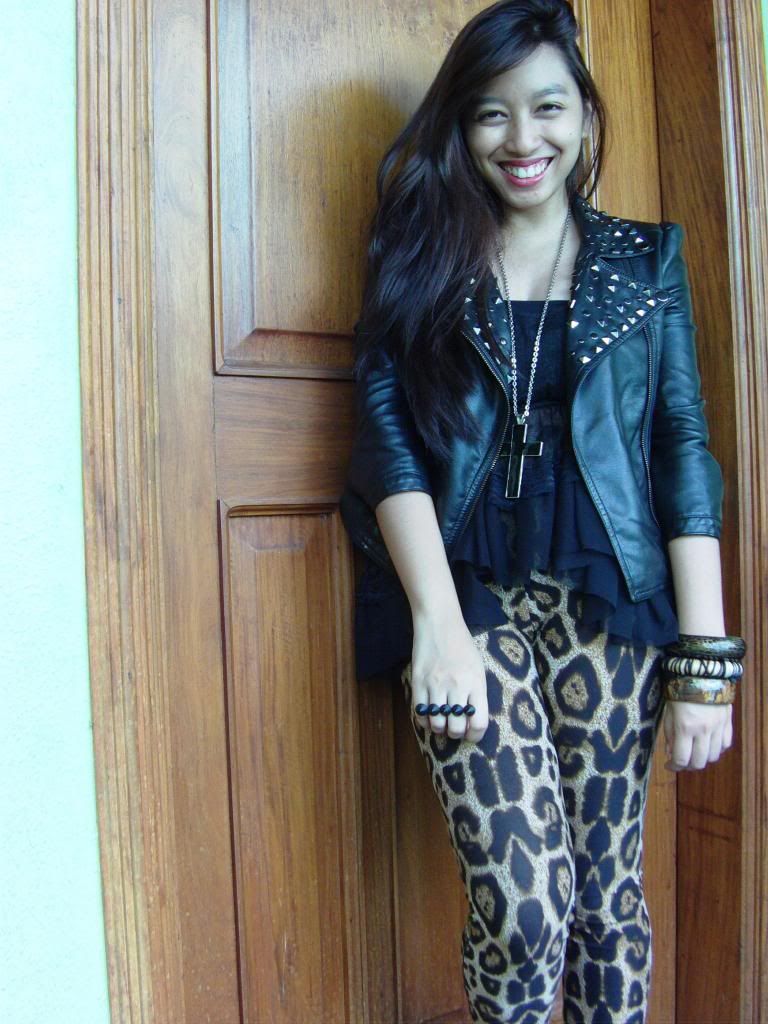 As of today, this is my favorite look. It's edgy, sexy, rocker-ish and fun.

What do you think about my look?
Anyway, today is my brother, Kevin's 20th Birthday!
HAPPY BIRTHDAY BRO! Love you!
Love Love, Denise <3