"Simplicity is the keynote of all true elegance."
-Coco Chanel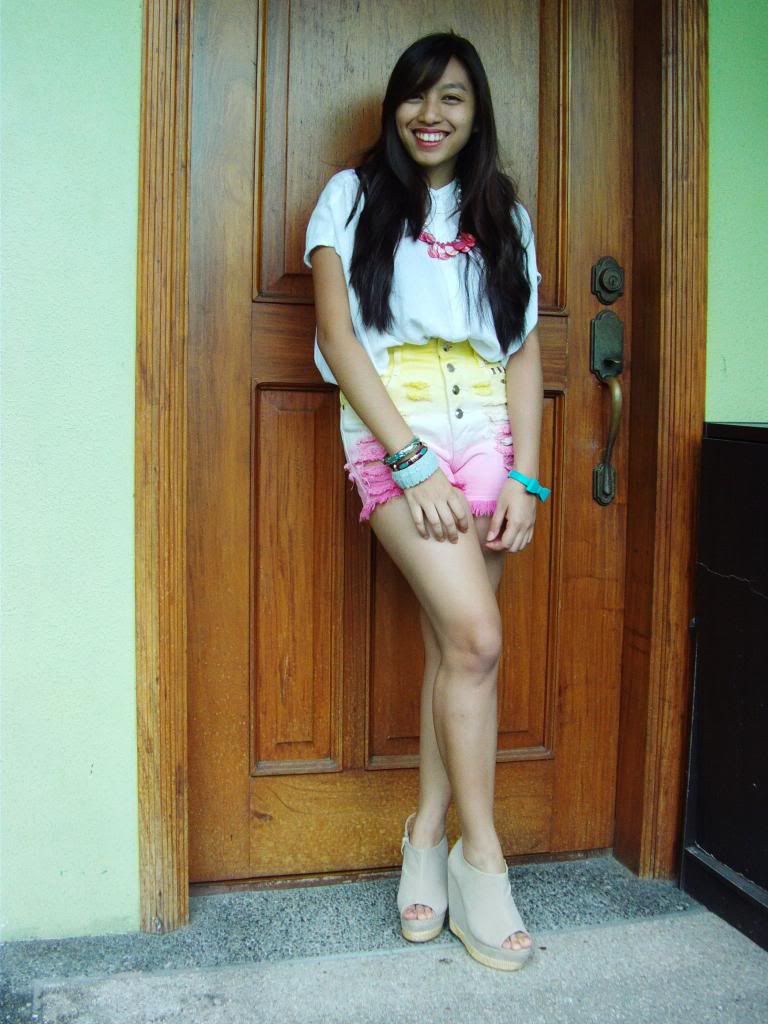 I wore a classic white top from Glamour Studio, Ombre distressed shorts from Kang Shorts, Wedges from Primadonna, Necklace I made myself (DIY) and Bangles from Ferocetti and Singapore.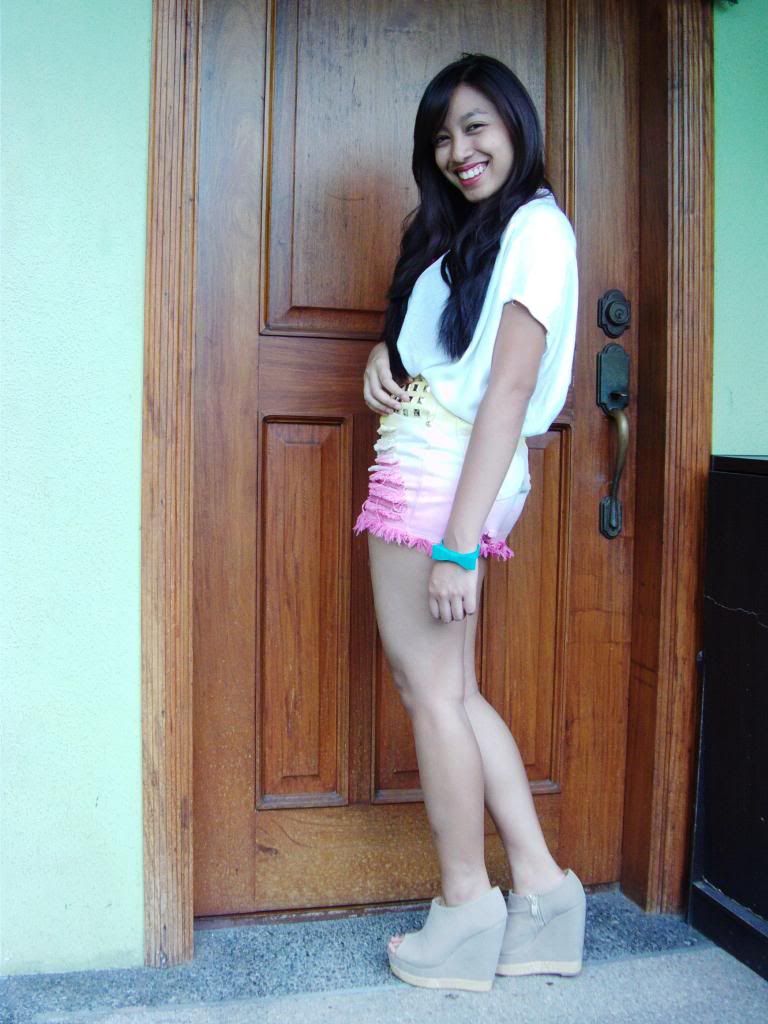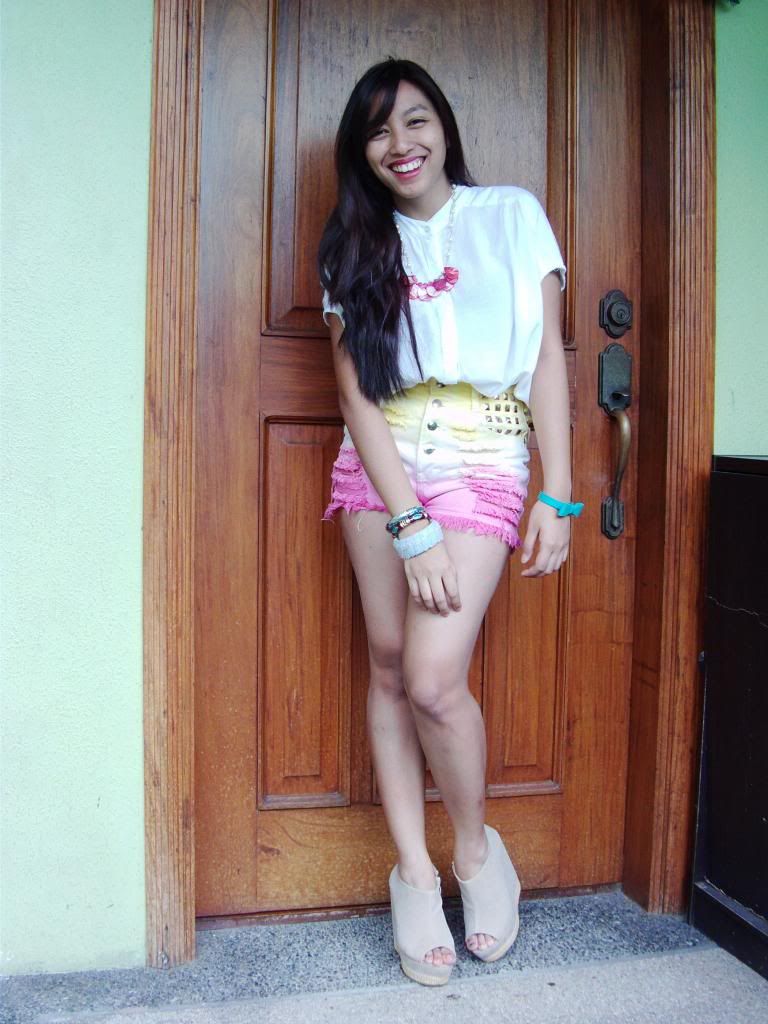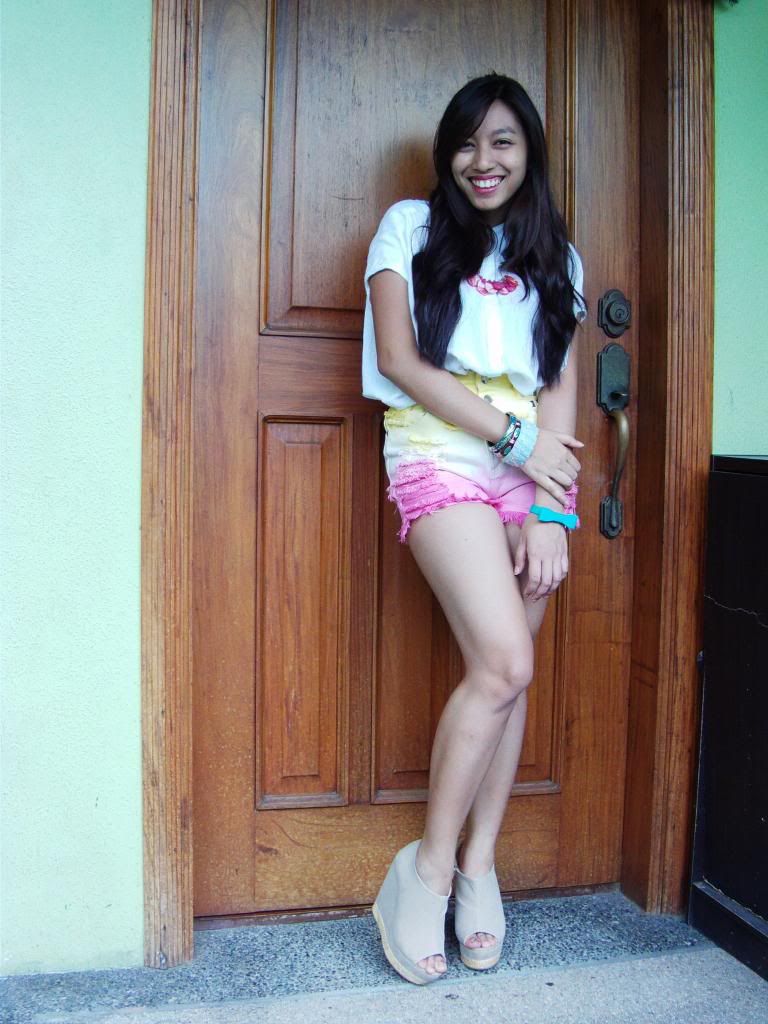 The weather is great today.
The sun is out but it's not scorching hot.
The weather makes me wear something colorful and breezy.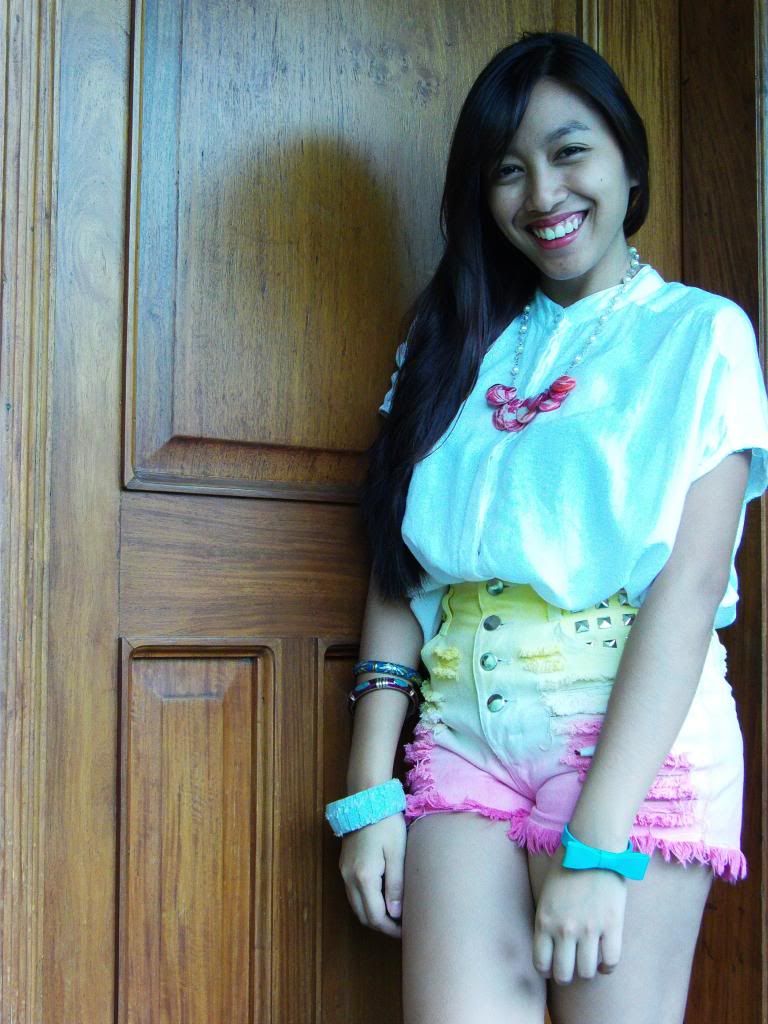 They say simplicity is beauty, I agree but I think you should add more ooomph to make your look extra special. The classic cut white polo top is so simple so I matched it with Kang's Ombre shorts. Combining simple pieces with edgy and fashion forward pieces is for sure a perfect match and just put on cute and colorful accessories to complete the look.
What do you think about my look today?
Love Love, Denise <3