Wearing an all black ensemble today.
Feeling sexy and free, hence this look.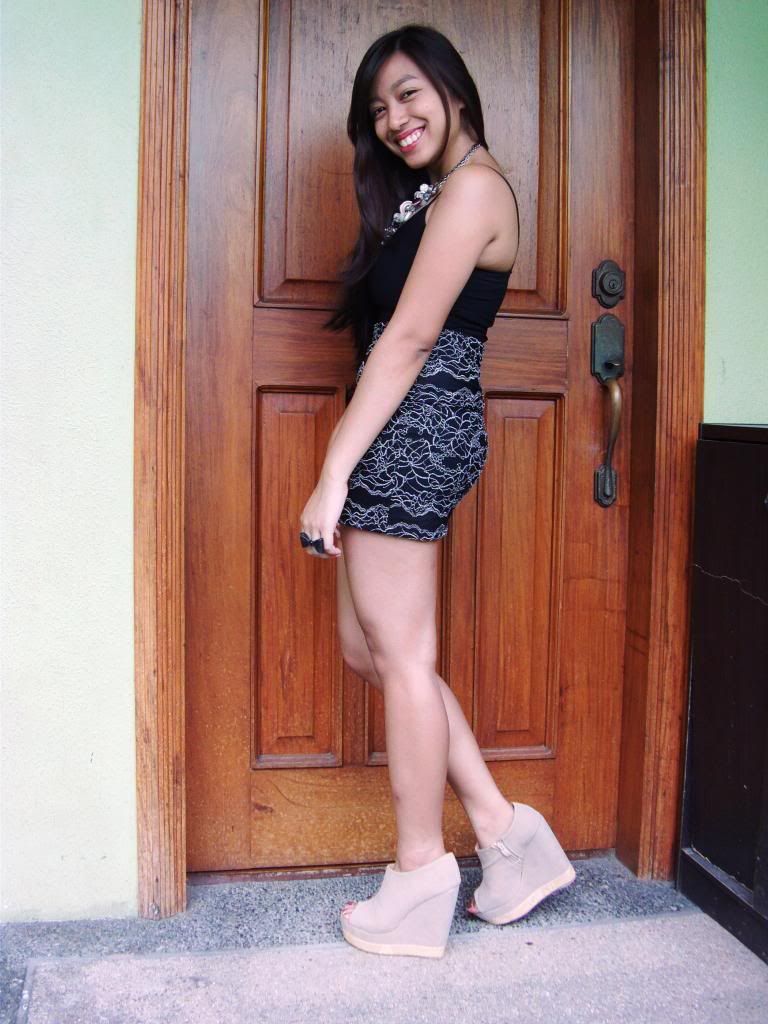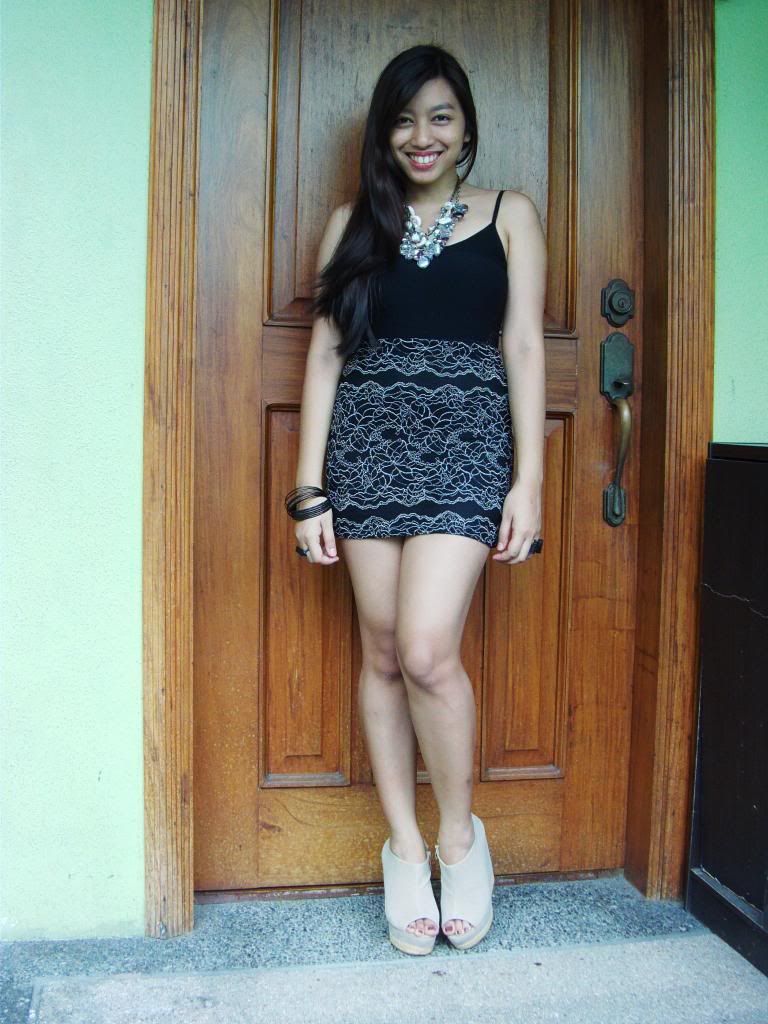 Top from K2, Laced Skirt from FAB, Necklaces DIY by ME, Rings from Bazaars and Wedges from Primadonna.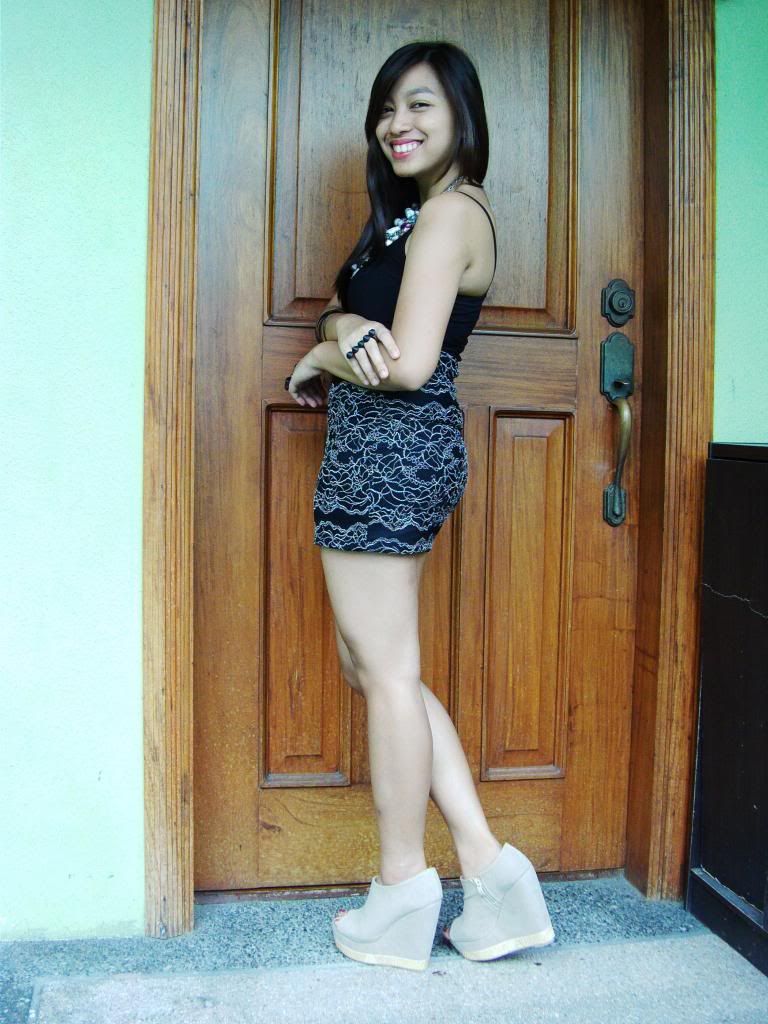 Today's look is simple yet elegant. And of course the black on black ensemble is one of the most used combo but still the best for me. I love how simple it looks but still looks dressy, clean and sexy. The lace details of the skirt compliments and stands out in the whole look and to complete the whole look I just added some rings and stacked my DIY pearls and shells necklaces. Btw, I haven't told you guys that I love making my own accessories cause you can customize the way you want and you can save money pa, diba? Next time I'll show you guys how I make accessories such as tassels, chains, beaded necklaces and bracelets.
What do you think about my look?
Love Love, Denise <3