Monday is errand day for me.
So today, I wore something comfortable and breezy to move around.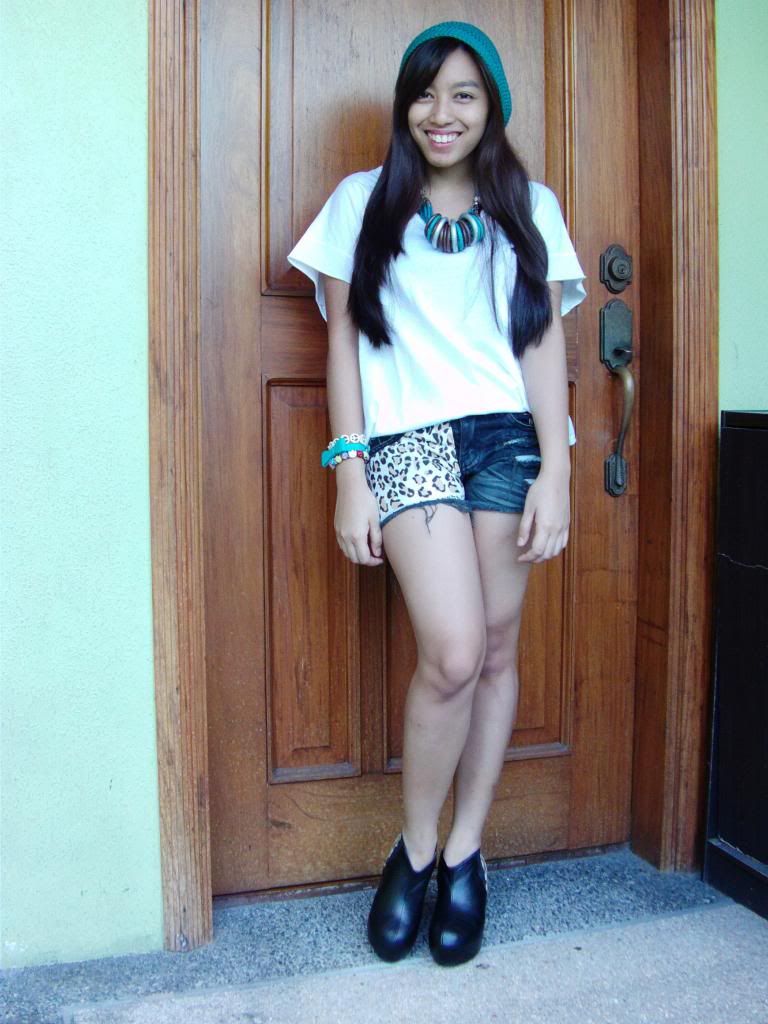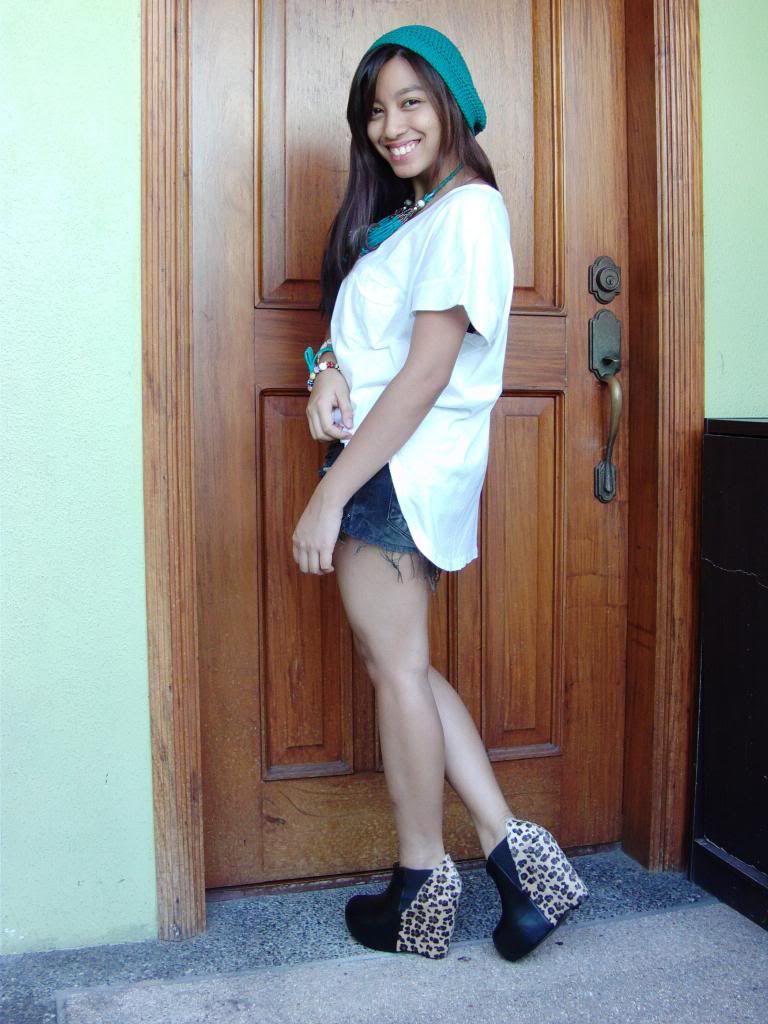 Top from 123 Do Re Mi, Shorts from Kang Shorts, Booties from Primadonna, Necklace from Mega tent Bazaar, Beanie from Beanie Online Shop and Bracelets from Greenhills.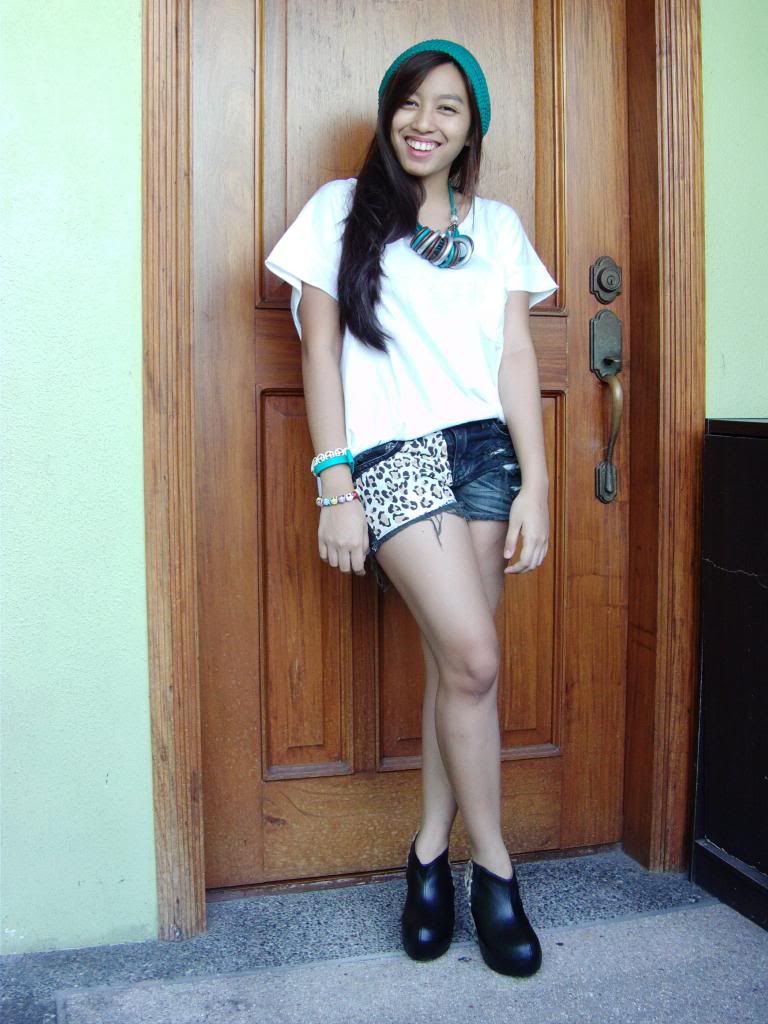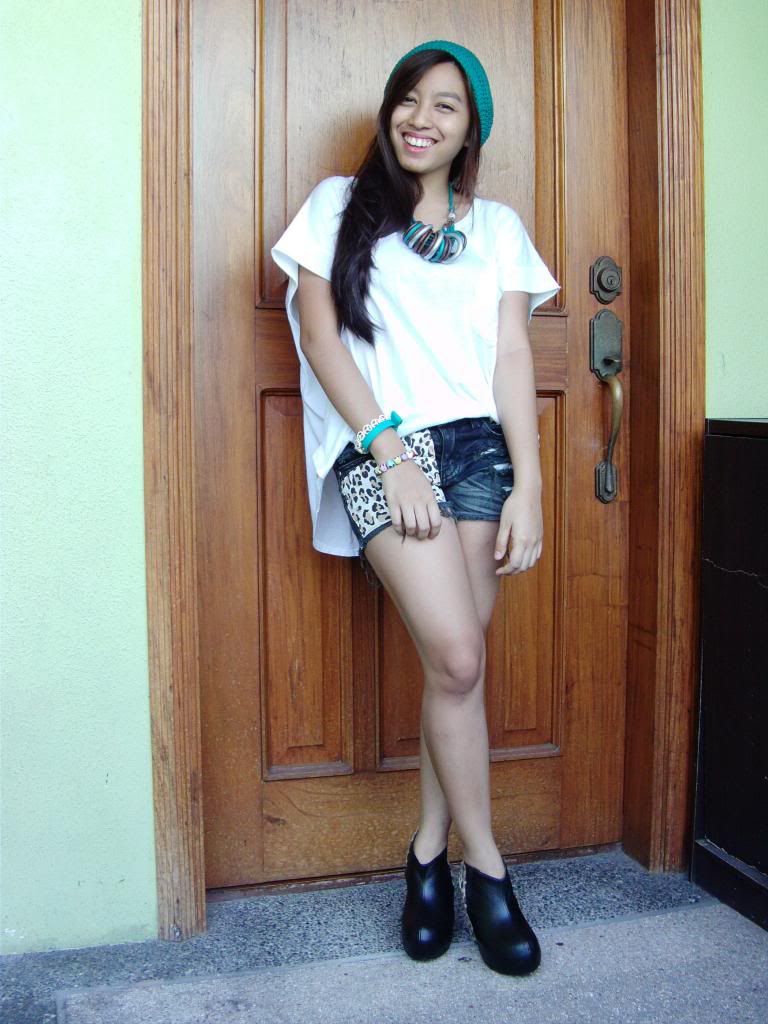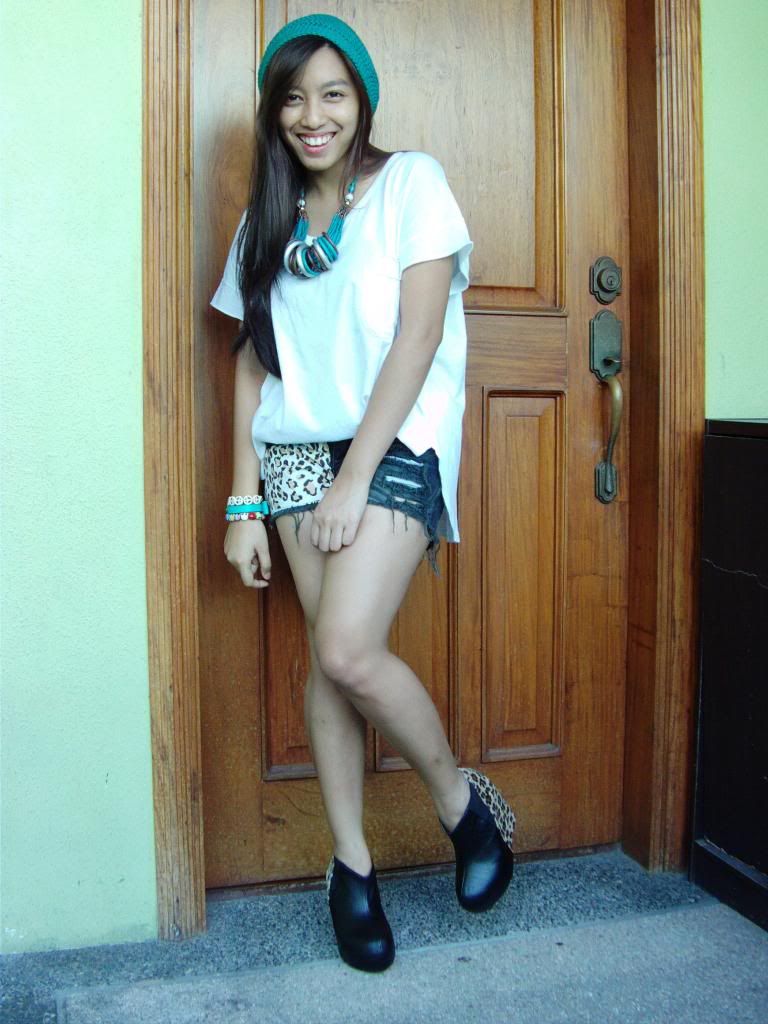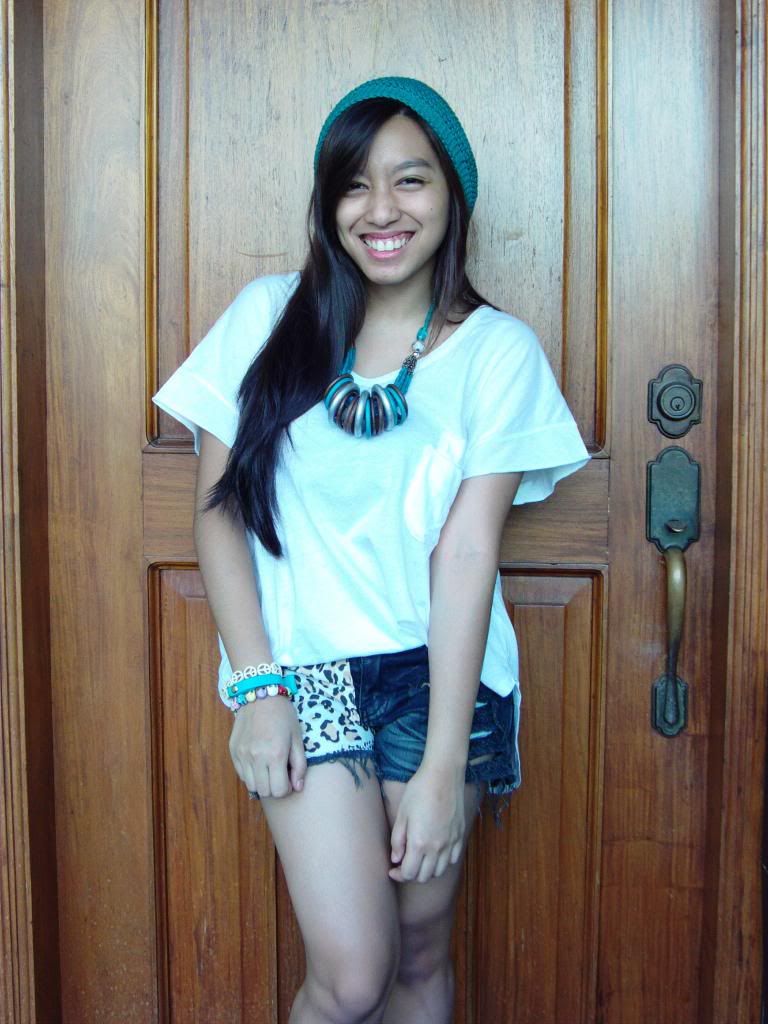 Sometimes you just need to take a break from dressing up, putting heavy make up on and just dress comfortably. Today I chose comfort before fashion but still didn't give up my "style kabaliwan". Hahaha. I wore an over sized white top, distressed shorts with studs and animal print details and my new booties from Primadonna. I just added some cute and colorful accessories to complete the look.
What do you think about my lazy dressing today?
Love Love, Denise <3