"We are shaped and fashioned by what we love."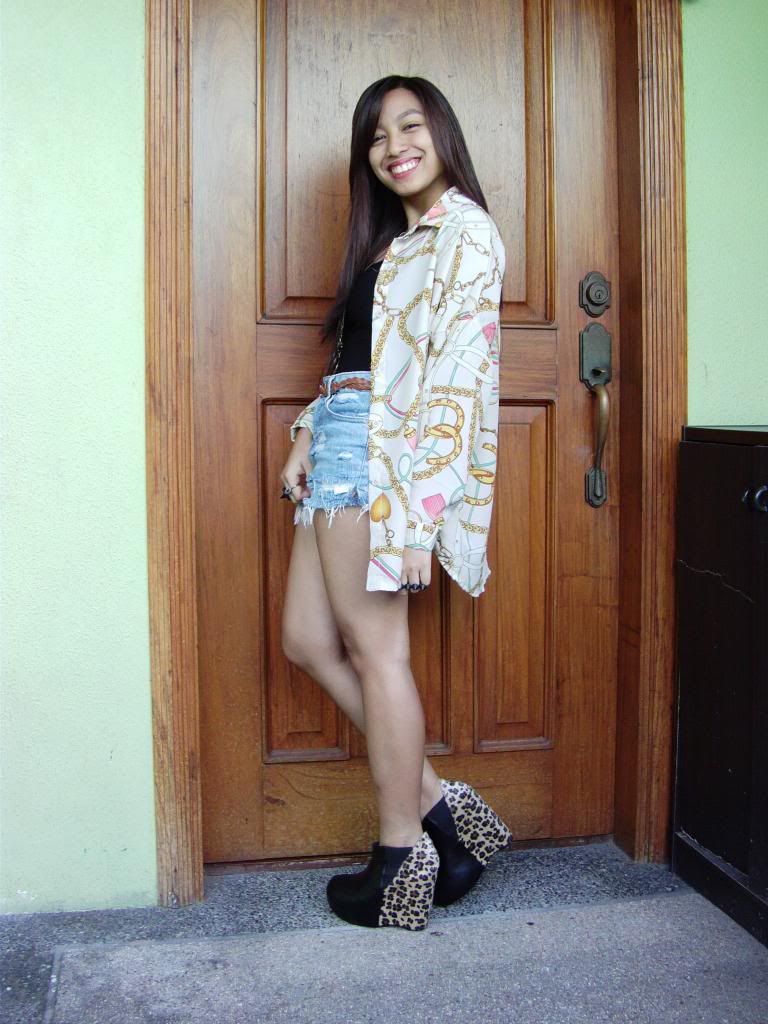 Top from K2, Polo from Chloe, Shorts from Kang Shorts, Belt from YRYS, Booties from Primadonna and Rings and Necklace from Bazaars.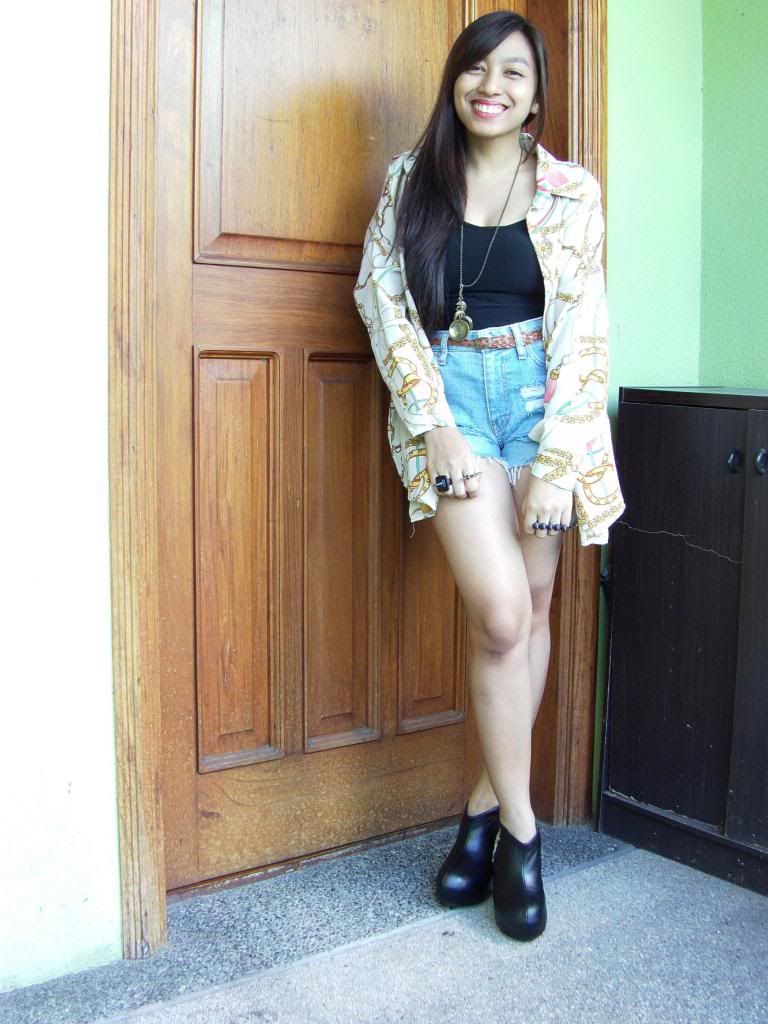 If you guys often read my blog, you know that I really like wearing simple pieces with statements, prints and edgy details. So today I'm wearing then again my favorite outfit combi. Distressed shorts with studs plus black tank top with scarf printed polo matched with my new baby from Primadonna and of course added rings, belt and necklace to complete the look. Today's look is simple yet fun cause of the print of the polo and shoes. Mixing different prints such as scarf printed tops and wild prints is definitely a must try combo. Enough with the polka dots and floral combo, try something new like polka dots with animal prints or stripes with floral. Experiment a little and if it doesn't work today, try it again the next day. For sure you'll have a perfect look by the end of the day!
What do you think of my look?
Love Love, Denise <3