Last night I watched a Korean Movie entitled, "My Black Mini Dress".
It is about fashion, friendship, love and other issues of a typical 20ish years old girls like me.
And so the movie is my OOTD inspiration for today.
Black Dress from Mint, Tassel Necklace from Ferocetti Shop, Teal and Gold Heels from Primadonna, Rings from Bazaar, Teal and Violet Bangles from Singapore and Skulls and Peace Bracelets from Greenhills.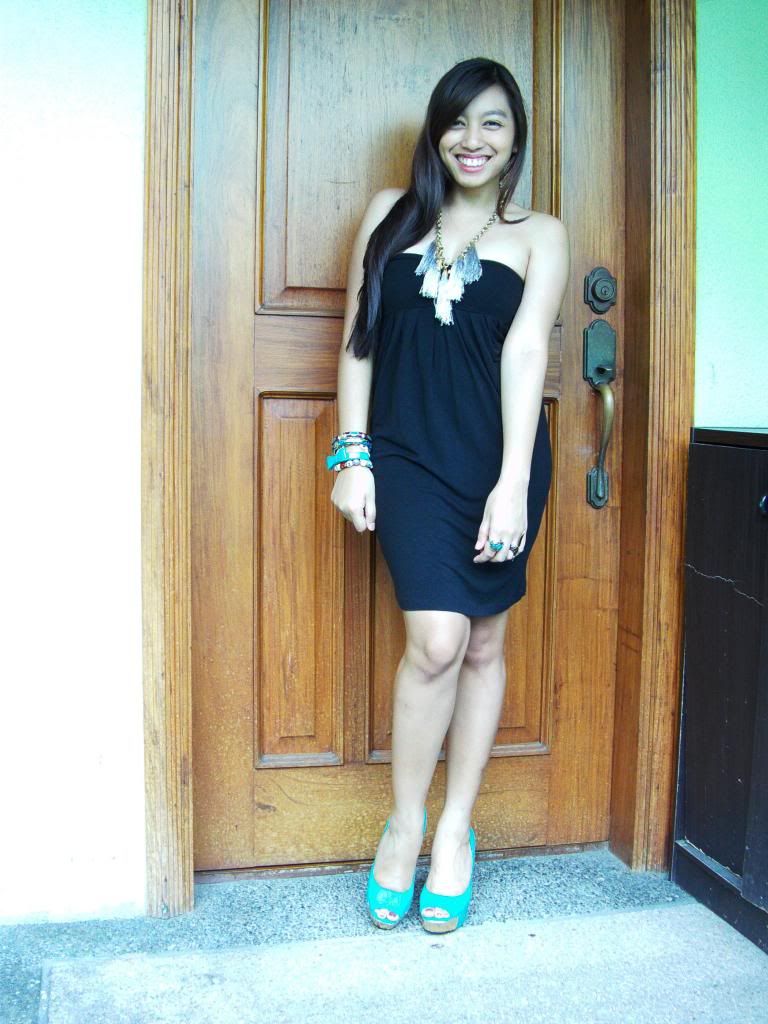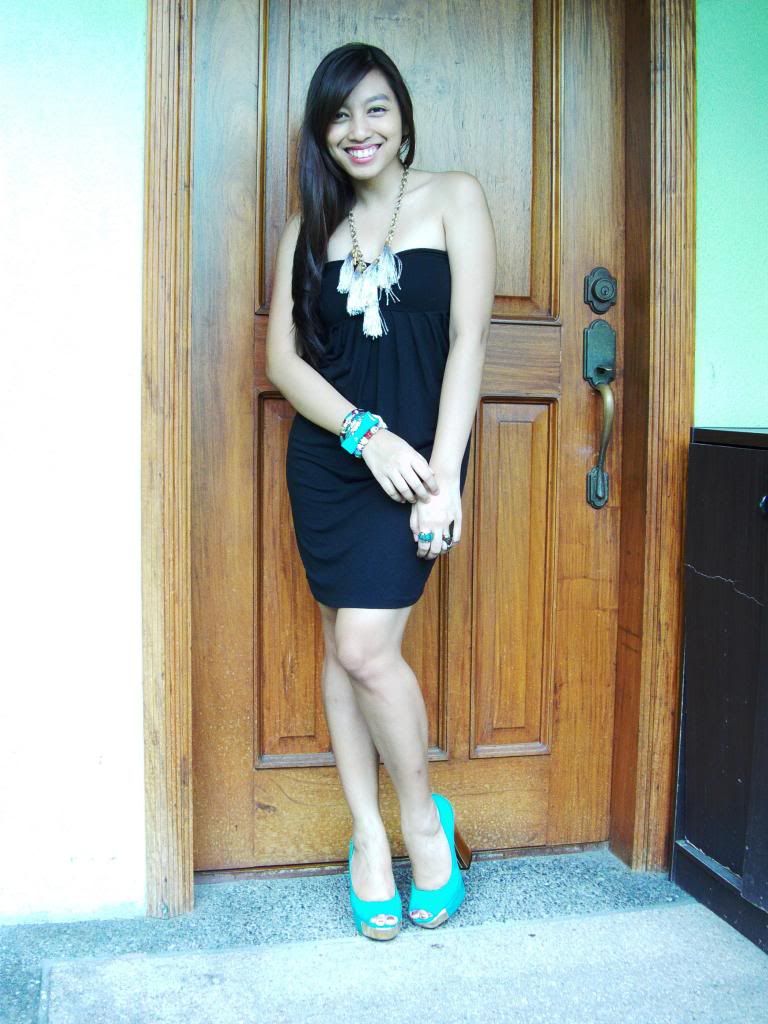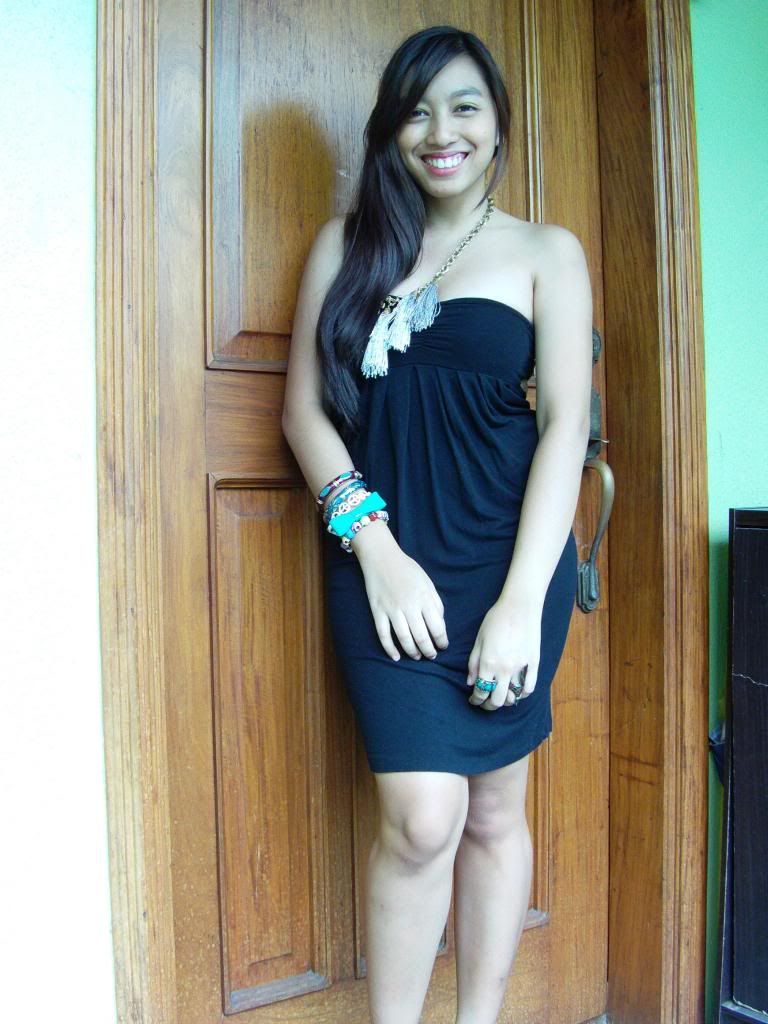 As fashion experts say, "Every girl needs to have a Little Black Dress in their wardrobe".
I totally agree with that, a simple black dress can be worn in any occasion, gathering, weather and event.
You can dress it down during the day and accessorize at night.
You can do as much as you want in a simple piece. So today, I wore it in a fun way.
Black is too sad of a color so I added colorful and fun accessories to make the look more hip, fun and youthful.
What do you think?
Love Love, Denise <3