Ang intense ng weather today.
It's really hot outside, solution for that wear light and breezy clothes but of course, never ever sacrifice style and fashion (Arte lang! Hahahaha).
But kidding aside, you can always look good with anything you wear as long as you have your confidence and kick ass attitude with you.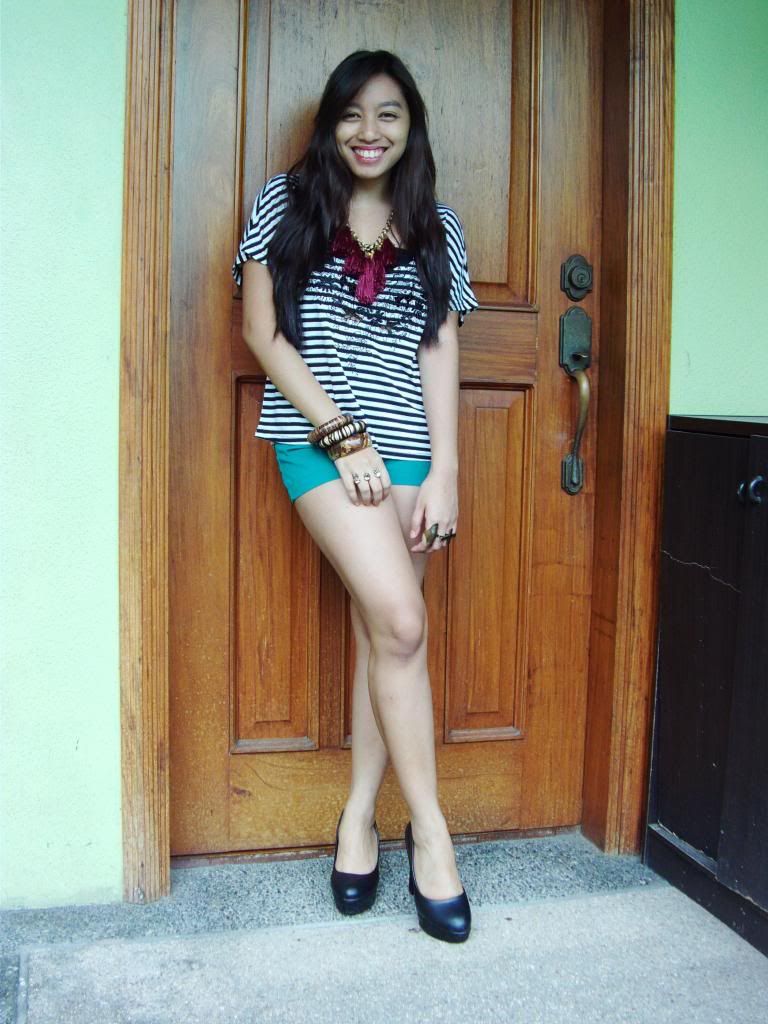 Stripes Top with Embroidered Details and Tassel Necklace from Ferocetti Shop, Shorts from Robinsons Department Store, Heels from Primadonna, Bangles from Megatent Bazaar and Rings from Butingtings.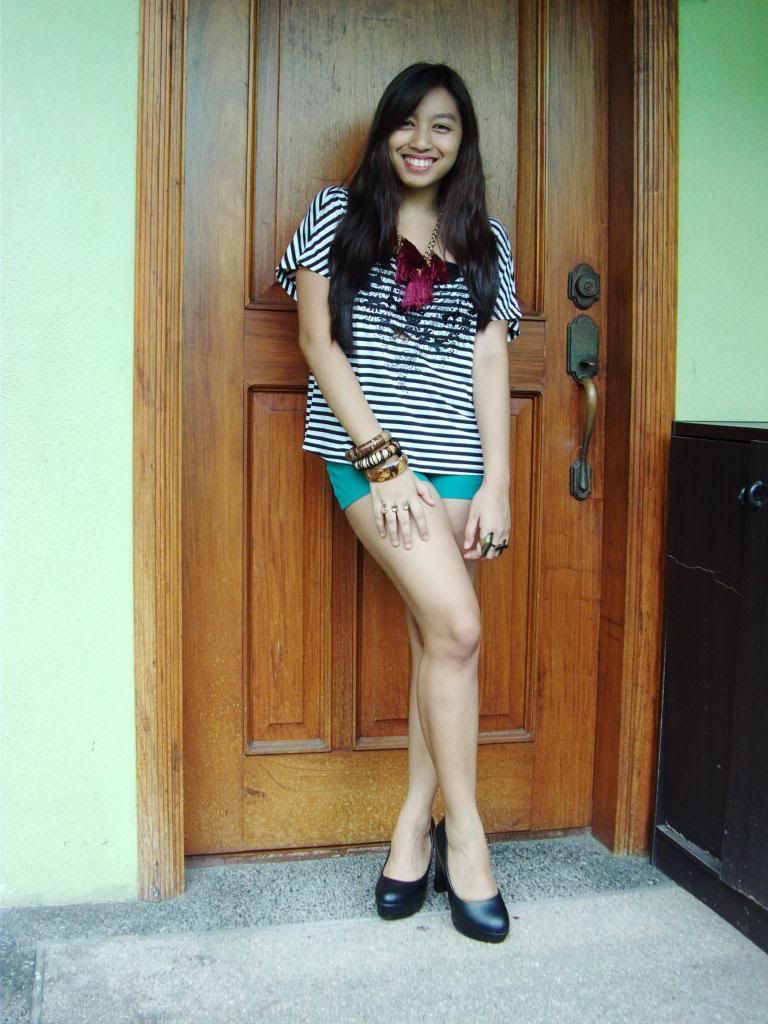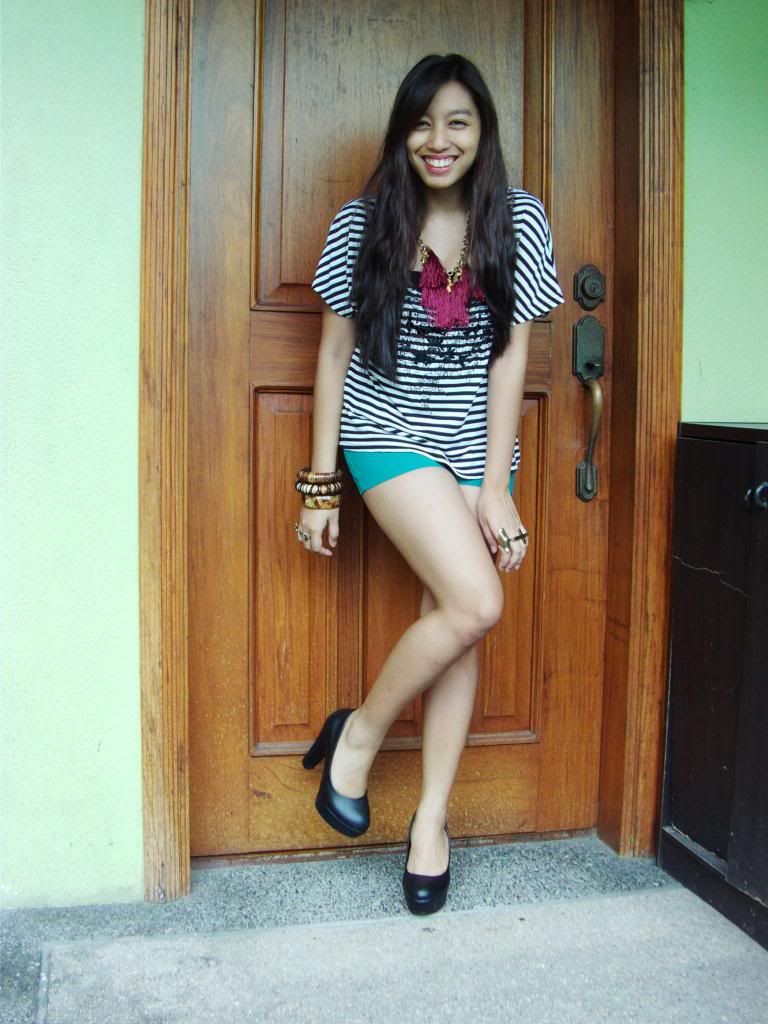 Today's a busy day. I had a few errands to do, picked up my IVT license from the hospital and checked out the food stall that I'm going to put up so I wore something comfortable. The stripes top is made from cotton so it's very comfy and breezy and I love the embroidered details in the neckline. It's simple but detailed and classy. I matched it with shorts from Robinsons, it's very light. Perfect for busy days like today. I added a bunch of accessories to finish the look. I immediately changed my shoes to flats since I have to run some errands.
So what do you think about my Stripes in the Sun look?
Love Love, Denise <3