Dressing up is fun. You don't need to look so polished and clean or you don't need to follow rules or else the fashion police will arrest you and file you a case of fashion don'ts! Nowadays, we can make our own fashion statement. We can dress up our own style. We can play with fabrics, colors, prints and a lot more. Hence, the title of my blog.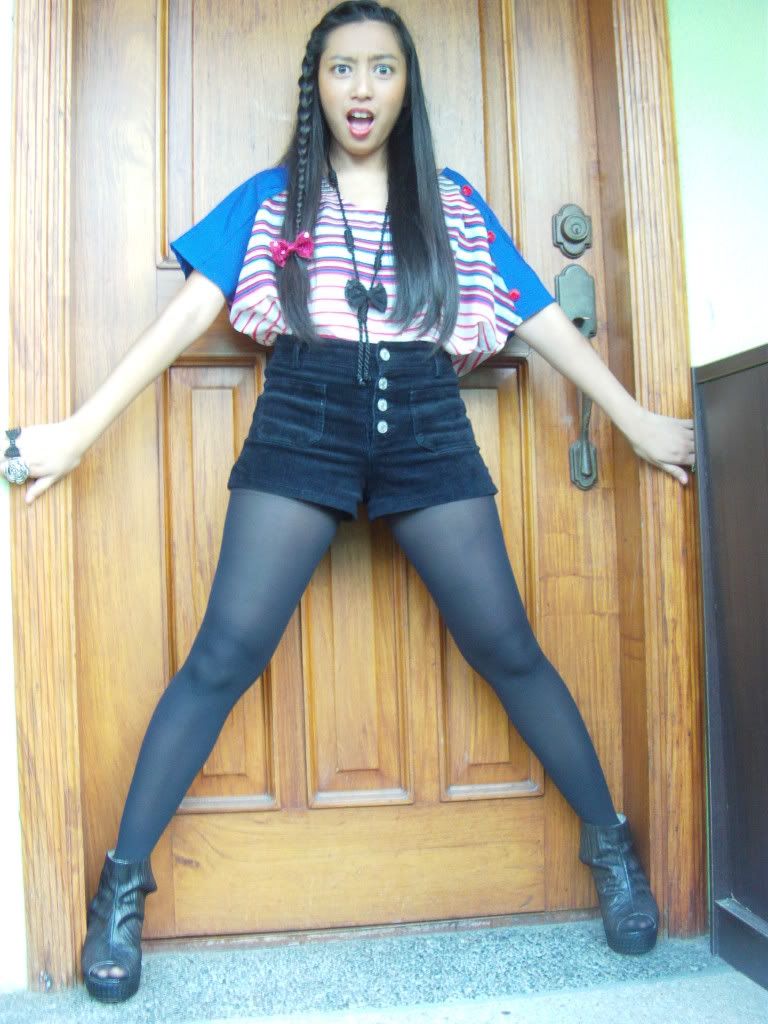 I wanted to play with sheer fabrics and corduroy with matching tights, peep-toe booties and fun accessories.
I also braided my hair to add up to the "Little Girl Look". HAHA.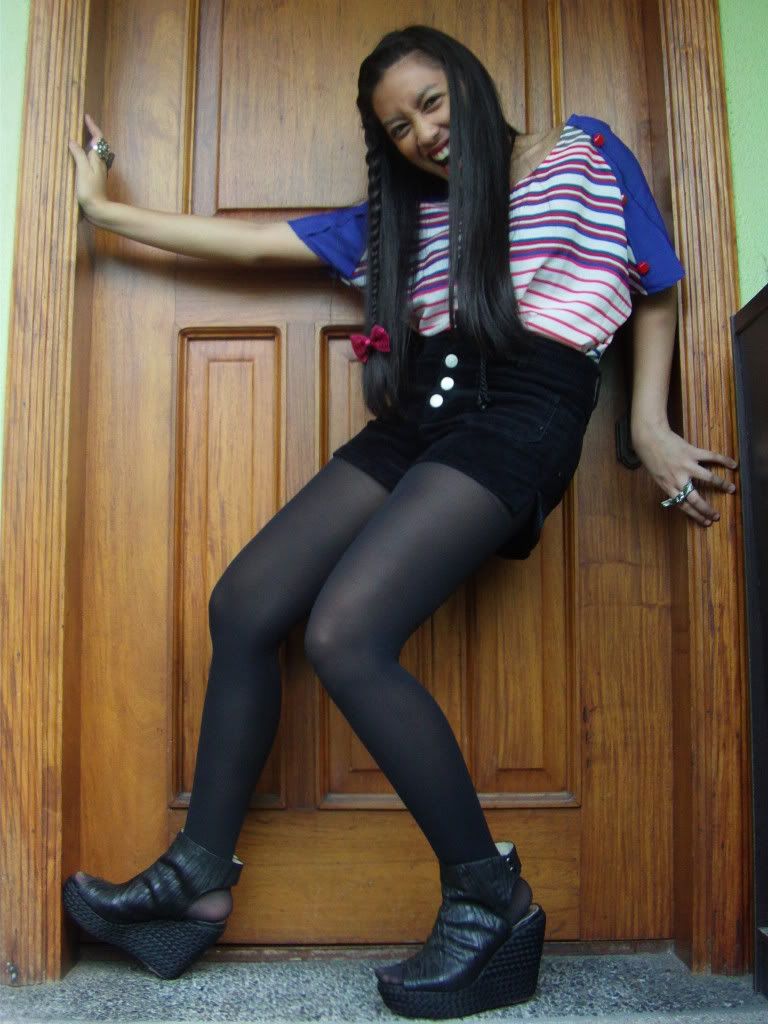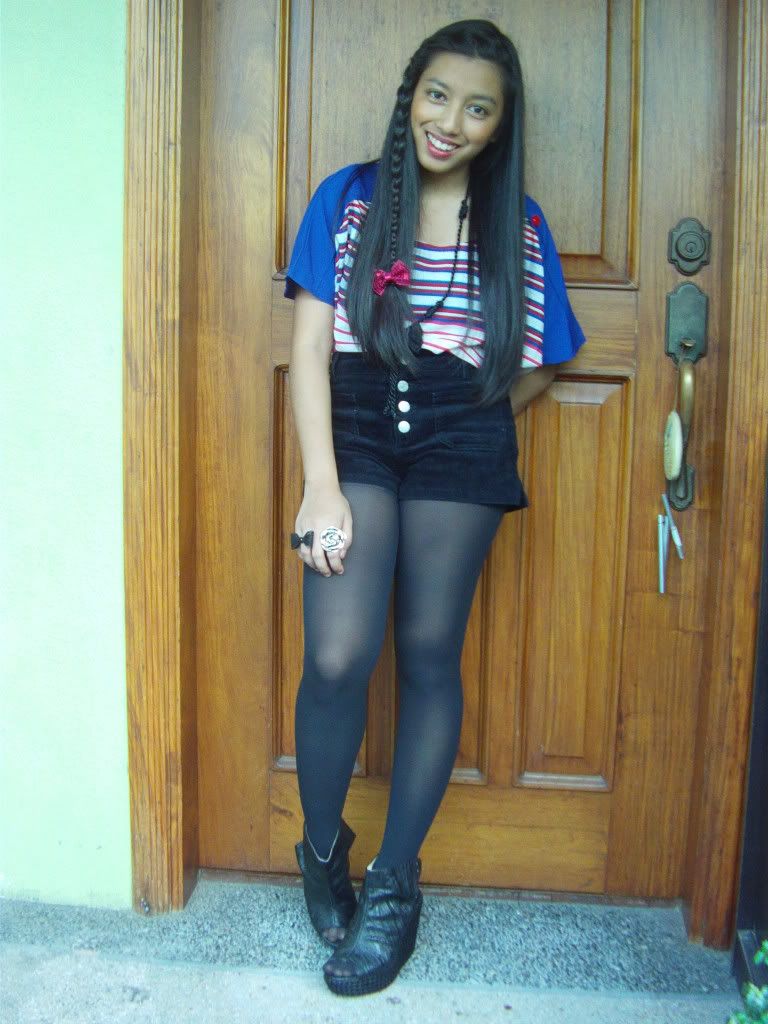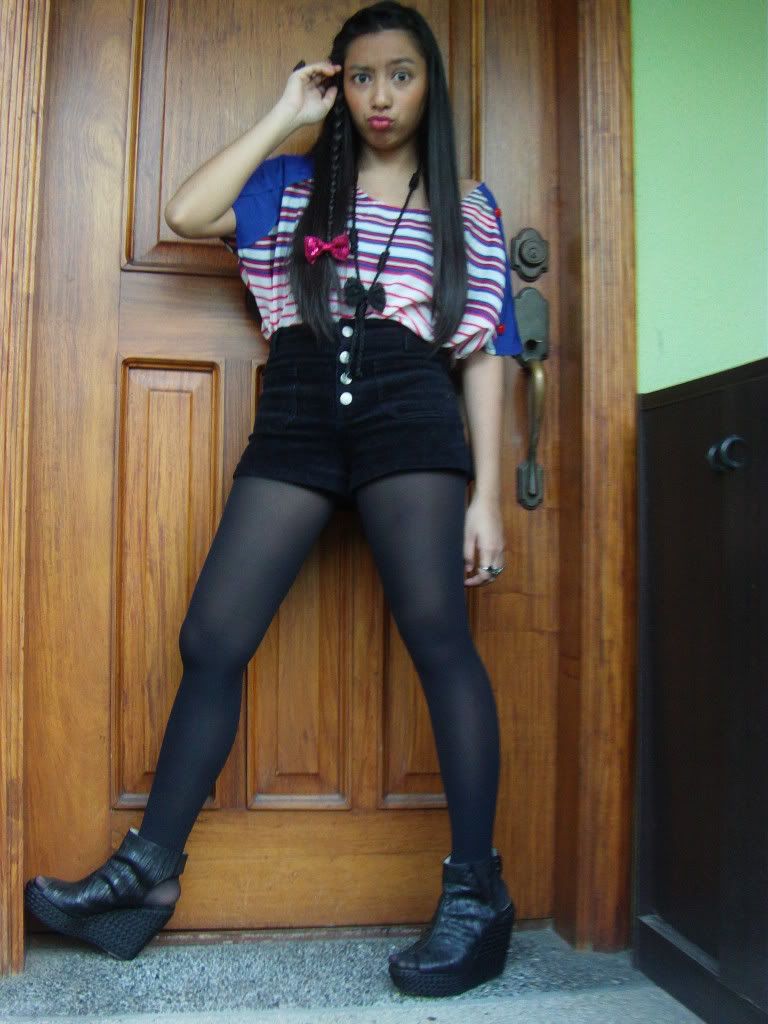 [Top: Ferocetti, Shorts: Gift, Stockings: SM Accessories, Wedges: Korea, Accessories: Ferocetti and Forever 21]
Feeling childish sometimes is also good. What do you think?
Love Love, Denise <3