Since, I've just started I wanted to share with you guys some of my favorite looks :)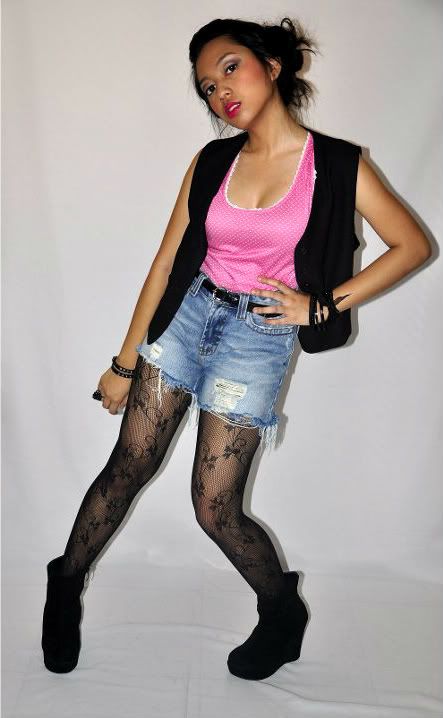 For an edgy/rocker look, I wore a DIY distressed shorts, patterned tights and black booties.
If you still wanted to show your "kikay/maarte" side, wearing a cute girly top will balance the hard edgy look.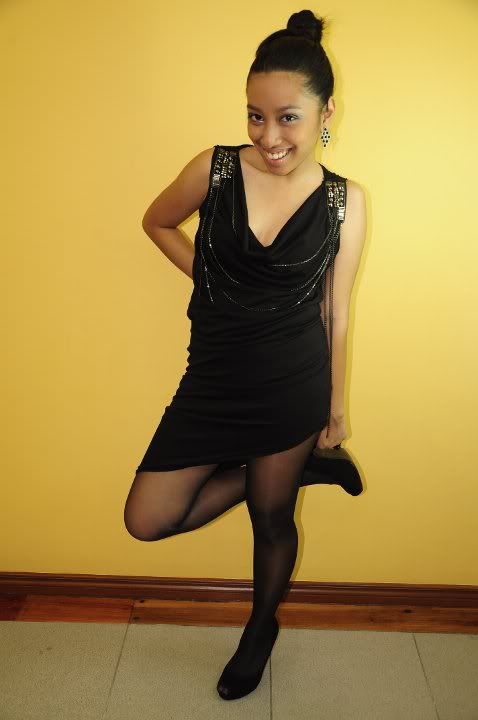 Every girl, needs to have their LBD (Little Black Dress) in their closet.
Just put on your LBD, add your favorite accessories and style them your own and tada, you're good to go. :)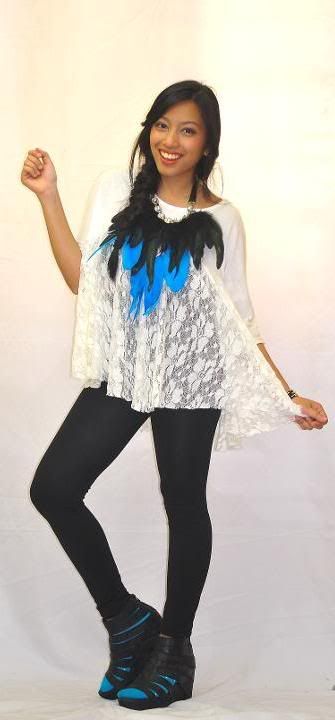 Leggings paired with White Laced top for a simple casual look.
Just added Feather necklaces to add oomph to the whole look! :)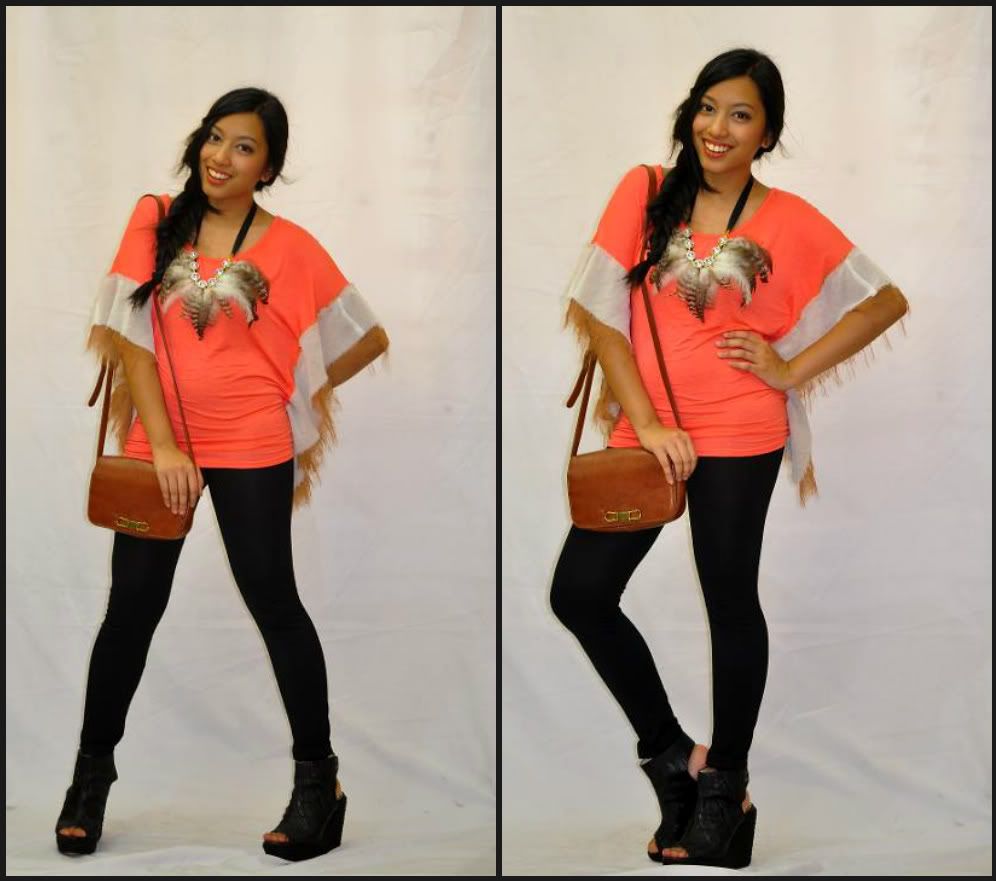 Pocahontas inspired look. Don't be afraid to play with textures and colors.
Sometimes, it's okay to break the rules! Hahaha. (Perfect for Dates! Casual yet Different and Stand-out)


DON'T FIT IN, STAND OUT! :)
Just have fun and express yourself.


Love Love, Denise <3