I love black cause it makes you look hard and strong but still sexy and elegant.
All black outfit mixed with Animal print and teal beanie.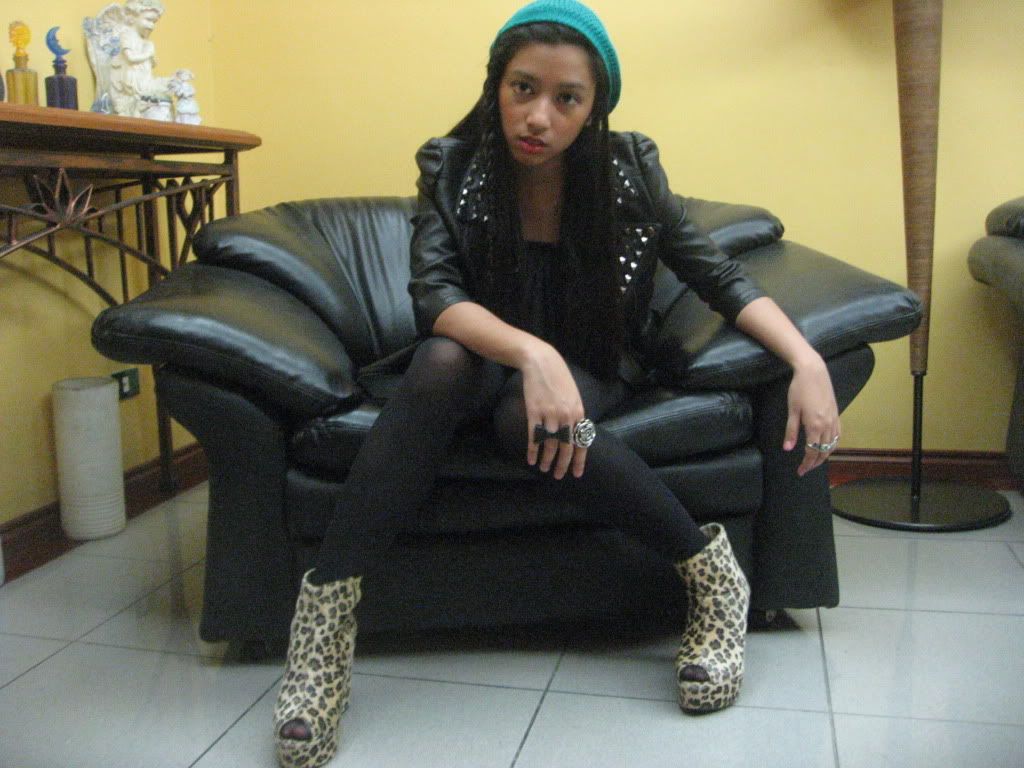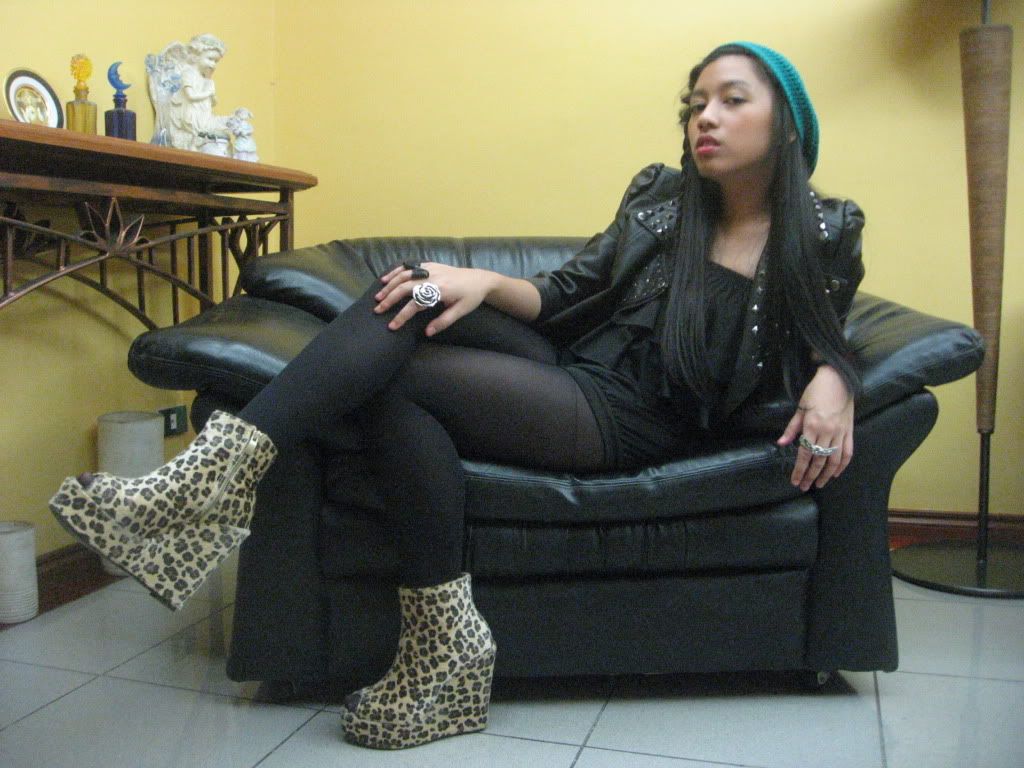 [Leather Jacket: Thrifted, Black Romper: Greenhills, Tights: SM Accesories, Leopard Booties: Shop Like Amanda and Accesories:
FEROCETTI
]
This is a shoot with Boyfie at home. :) As I said in my previous blogs, I love photoshoots. HAHA.
When I'm bored or when I feel like dressing up, I just do.
Never be afraid of expressing how you feel through dolling up or dressing up.
Love Love, Denise <3